Australian Coal Exporters Prepare For Drier December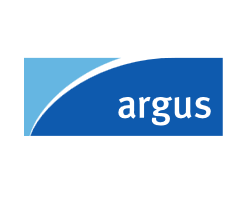 By Jo Clarke
December 1, 2022 - Australian coal exporters in New South Wales are preparing for a drier December to catch up on almost 20mn t of shipments lost from the Port Waratah Coal Services (PWCS) terminals at Newcastle because of flooding during January-November.
PWCS shipped 83.15mn t of coal during January-November, down from 103mn t in the same period of 2021, largely because of flooding at mines and along the railway that connects them to the port. Shipments slipped to 5.97mn t in November from a below average 6.45mn t of coal in October and from 8.41mn t in November last year.
December could be a better month for coal exporters. The La Nina weather pattern, which brings above average rainfall to the east coast, is persisting but two other weather systems that also increase the chances of rain are easing, according to the Australian Bureau of Meteorology (BoM). The influence of the Indian Ocean Dipole is dissipating and the Madden-Julian Oscillation is weakening, according to the BoM's tropical climate update issued on 29 November.
There should also be less worker unrest in December with the Fair Work Commission ordering a six-month pause on industrial action by tugboat operators at the port, after tugboat operator Svitzer threatened to lock all crew out after months of disruption. There is also no rail maintenance planned for December, which is often a high shipping month ahead of the end of the calendar year.
The number of ships off anchor at Newcastle port has risen to 21 from 15 at the end of October but is still down from a peak of 48 at the end of July. The increase could reflect producers' increased optimism that they can supply more coal in December. Turnaround times fell to 1.64 days in November from 2.86 days in October. This was the lowest for 2022 and compares with this year's peak of 9.75 days in July.
Stocks at the PWCS terminals were 1.42mn t at the end of November compared with 1.4mn t at the end of October and the average of 1.86mn t last year. The other terminal operator Newcastle Coal Infrastructure does not release monthly data.
Argus assessed high-grade 6,000 kcal/kg NAR thermal coal at $353.89/t fob Newcastle on 25 November, down from a peak of $444.59/t on 9 September. It assessed lower grade 5,500 kcal/kg NAR coal at $137.53/t fob Newcastle on 25 November, down from $200.81/t on 2 September and from a peak of $287.15/t on 11 March. The heat-adjusted premium for higher grade thermal coal on a NAR 6,000 basis was $203.86/t on 25 November, down from a record $219.87/t on 2 September but up from $177.93/t on 1 July.
Argus last assessed semi-soft coking coal prices at $204.25/t fob Australia on 30 November, down from $260.40/t on 31 October but up from $178/t on 1 August.
Australian coal price comparisons ($/t)
PWCS coal exports (mn t)