Met to Thermal Coal Switch Tempts Australia's Stanmore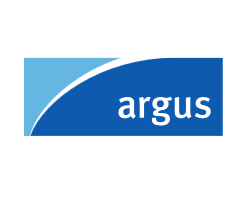 By Jo Clarke
August 3, 2022 - Thermal coal sales tempt Australian mining firm Stanmore Coal, as it faces rising costs and weaker metallurgical coal prices, as well as a $700mn debt.
Stanmore owes around $700mn from its acquisition of Australian firm BHP's 80pc stake in the BHP Mitsui Coal (BMC) coal joint venture.
Metallurgical coal prices have more than halved since Stanmore completed the BMC acquisition on 3 May, and while they remain above long-term averages, mining costs have increased markedly across the industry, putting margins under pressure.
Global energy markets have broadly supported coal prices, with spot thermal coal prices unusually trading at double the prices for metallurgical coal fob Australia, Stanmore said in its quarterly report.
As the new owner of BMC, Stanmore has more opportunity than incumbent producers with entrenched customer relations to switch from metallurgical to thermal coal, but it risks alienating buyers that are loyal to BMC metallurgical coals.
Most Australian coal mining firms have limited their switch to thermal coal from metallurgical coal to maintain customer relationships when markets return to more normal levels. But pressure is mounting on coal mining firms to switch, particularly firms like Stanmore with unhealthy balance sheets and less to lose in terms of reputation, as metallurgical coal prices continue to weaken and prices for thermal coal remain close to record highs.
Argus last assessed the pulverised coal injection (PCI) grade price at $177/t fob Australia on 2 August, down from $396/t on 4 May, but up from $126.90/t on 4 August last year. It assessed high-grade 6,000 kcal/kg NAR thermal coal at $423.73/t fob Newcastle on 29 July, up from $371.81/ t on 6 May and from $151.90/t a year ago.
Wet weather hampered Stanmore's production from its legacy and BMC assets during April-June, but rising interest rates, rampant mining industry inflation and the weaker metallurgical coal prices are a greater concern for the debt-ridden firm.
Stanmore sold 2.4mn t of coal in April-June, which included May-June sales from its 80pc stake in BMC's 6mn t/yr South Walker Creek and 4mn t/yr Poitrel pulverised coal injection grade and semi-hard coking coal mines in Queensland. It sold 600,000t from its legacy coking and thermal coal Isaac Plains complex, up from 538,000t in January-March. But Stanmore must sell around 1.4mn t of coal during the remainder of the year to meet its target.
Stanmore hopes to ramp up production during July-December by increasing the capacity at its Isaac Plains coal handling and preparation plant (CHPP) by 20pc, and trucking coal from the complex to the CHPP at Poitrel.
Australian metallurgical coal prices $/t
Australian thermal coal prices $/t