Mining Industry to Celebrate National Mining Hall of Fame Class of 2022
September 9, 2022 - As is often the case with the National Mining Hall of Fame induction ceremony, many of the award winners have strong ties to SME. This class includes a past president SME in Thomas O'Neil and Syd S. Peng, whose involvement with, and contributions to SME have resulted in an annual award and scholarship in his and his wife's name.
O'Neil and Peng will be inducted during the 35th Annual National Mining Hall of Fame Induction Banquet at the Denver Marriott South at Park Meadows in Lone Tree, CO. on Saturday, Oct. 29.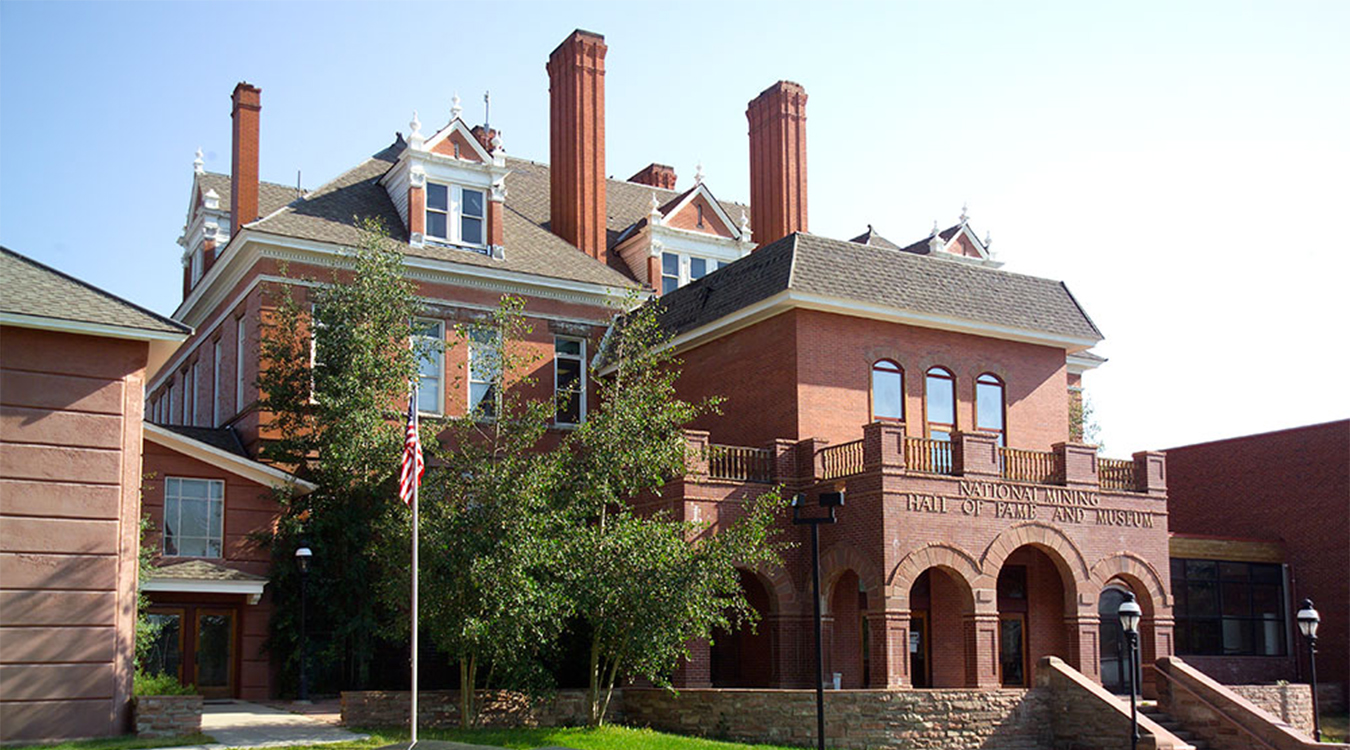 Each year, SME awards the Syd S. and Felicia F. Peng Ground Control in Mining Award for excellence in ground control technologies. The purpose of the award is to provide recognition to individuals that have demonstrated technical and scientific excellence in advancing the understanding of ground control technologies or approaches by either publication or direct applications in the mining industry. In addition, in 2009, the Syd Peng Fund has added two Ground Control in Mining Scholarships to promote the science of Ground Control. Recent trends in mining engineering professionals indicate a shortage of competent ground control engineers.
"In my 40-plus year professional career, I have received 21 awards from state, regional, national and international institutions for recognition of my various achievements, I consider it is the top honor to be inducted into the National Mining Hall of Fame, because it not only recognizes my academic achievements but also the significant impacts of my life-time work on mine safety and mine production, especially coal," Peng said of his induction into the National Mining Hall of Fame.
O'Neil served as president of SME in 2003. During his career as a mining industry corporate executive, educator, board member, author, and volunteer he as demonstrated outstanding leadership. O'Neil's 1967 technical paper "Computer Simulation of Truck Haulage in Open Pit Mines," won him the Robert Peele Award for best paper from SME.
"At a time in my life when I've largely become one of the 'whos' - as in 'Tom who?' - it's a great and humbling honor to be remembered by your peers for the contributions to the profession we all love," said O'Neill.
This year, M. Stephen Enders, Mining Engineering Department Head at the Colorado School of Mines will emcee the festivities.
"I'm really honored to have been asked to be the emcee this year. I personally know Pierre Lassonde, Tim Haddon, and Tom O'Neil – all of whom played important roles in my career. So, this is a special event for me, too. I'm looking forward to meeting and getting to know Syd Peng, who is very highly regarded by my colleagues in the Mining Engineering Department at Mines. I have always found the remarks by the families of the post-humus inductees to be very thoughtful and gracious, I expect it will be the same for Sheldon Wimfen," said Enders. "I have been asked to liven up the induction ceremony, so look out for some fun and tricks."
Peng is among the world's most renowned experts in ground control and longwall mining. He has educated thousands and authored numerous textbooks and technical papers. Peng and his team have introduced numerous new ground control technologies, many of which have become standards of the industry.
Among his many accomplishments, O'Neil acquired the San Xavier Mine for the University of Arizona as an experimental laboratory for students to gain firsthand mining experience. He also started a graduate program in Mineral Economics to prepare students for the business aspects of mining. He edited the 16th Application of Computers and Operations Research in the Mineral Industry in 1979 and co-authored Mine Investment Analysis in 1984. O'Neil left the UofA in 1981 to join Amoco Metals/Cyprus Minerals and rose quickly through the Cyprus organization. He joined Cleveland-Cliffs Inc. in 1991, eventually becoming President and Chief Operating Officer in 1994. He was inducted into the National Academy of Engineering in 1999 and was elected President of SME in 2003. He retired from Cleveland-Cliffs in 2003.
The 2022 class includes O'Neil, Peng, Timothy J. Hadden, Pierre Lassonde and Sheldon P. Wimpfen. The Prazen Award winner, the Lowell Institute for Mineral Resources will also be honored for their outstanding education and outreach program. For more information, click here.