China Says Its Coal Reserves Will Last For 50 Years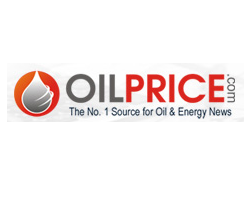 By Josh Owens
September 22, 2022 - China, the world's largest coal consumer, has domestic reserves of coal to last the next 50 years, according to annual reserves data from the Ministry of Natural Resources cited by Bloomberg.
At current rates of domestic production, China also has crude oil reserves that could last for at least 18 more years, according to the ministry
While Chinese coal consumption is primarily met by domestic production, it's not the same for oil. China, the world's top oil importer, imports much more oil than its domestic production.
China has a target to achieve net-zero emissions by 2060 and to reach peak carbon emissions in 2030, but it has recently relied heavily on coal and continues to approve new coal capacity to meet energy demand as international energy prices soar.
In recent months, China has significantly boosted its coal production, following government orders for more coal supply. Faced with power shortages last autumn, Chinese authorities ordered an increase in domestic coal production as global coal prices soared.
China has put more emphasis on energy security since the autumn of 2021. Earlier this year, China said it would continue to maximize the use of coal in the coming years as it caters to its energy security, despite pledges to contribute to global efforts to reduce emissions.
China has accelerated the approval of coal-fired power plants this year, and in the first quarter alone, it approved new coal capacity equal to nearly half of all the coal-fired capacity approved for the whole of 2021, Greenpeace said in July.
China gave the green light to as many as 8.63 gigawatts (GW) of new coal-fired power plants in the first quarter of 2022 alone, which was equal to
46.55% of all the coal capacity approved throughout 2021, the environmental group said in a research report.
Greenpeace slammed China for contributing even more to climate change and blamed it for using the 'energy security' card to approve more coal-fired power generation capacity.