Coal Association Leader Says Rail Strike Could Devastate Industry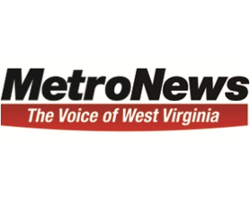 November 23, 2022 - A railroad strike would have the potential to devastate the coal industry in the Mountain State, according to West Virginia Coal Association President Chris Hamilton.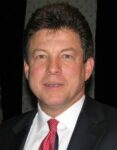 Thousands of railroad workers in the United States are prepared for a work stoppage by Dec. 5, the end of the cooling off period to allow for more negotiations. Even though President Biden impaneled a Presidential Emergency Board to oversee the talks, an agreement has not been reached.
Union members have unresolved concerns over work schedules and a lack of paid sick time.
Hamilton, during an appearance Tuesday on MetroNews "Talkline," said a rail strike could disrupt all levels of the industry, including power generation. Hamilton said the industry has not yet fully recovered from the pandemic shutdown and a strike would be catastrophic for an industry still trying to return to normal operations.
"It's severely impacting run cycles at mining operations," Hamilton said. "More importantly, the delivery of coal to our fleet of in-state electric generating facilities and putting metallurgical coal on the export market."
Hamilton said 69% of all coal mined in West Virginia in 2021 was transported by rail.
Currently the industry is very close to on time deliveries with no excess stockpiles to maintain operations through a protracted strike, Hamilton said. Due to lack of supplies from the pandemic, a strike that would last just a matter of days could shutdown power generation and force mines and preparation facilities to slow production or even stop.
"Probably over 90% of the mining operations are held to the transportation system in place and the majority of our coal does go by rail," Hamilton said.
According to Hamilton, if the strike happens and coal does not move by rail it would cost jobs across the state and disrupt a revenue stream for the state. Storing and managing coal stockpiles requires so much space that a strike could fill storage areas creating a supply disruption that could cost jobs as well.
"Potentially devastates or cripples the industry and local economies and it potentially will cause mine slow downs and the worst scenario would be mines would temporarily close, " Hamilton said.
Unlike oil and natural gas, coal is one of the most rail-dependent energy sources. Trucks are not an effective option due to ongoing supply chain issues with labor, equipment and the cost of fuel, and they are still struggling to get products to market.
"We have a couple of in-state power facilities not operating today because they have dangerously low levels of coal on the ground, so this would exacerbate that," Hamilton said.
Hamilton said the coal industry has been slowly recovering, providing jobs and tax revenue across the state, but now "strike clouds" are hovering over that comeback.
"The rail is experiencing some of the same supply chain equipment and manpower needs that we are, but we've noticed some improvement recently" Hamilton said. " Now we're concerned about the strike."