Yancoal Seeks to Purchase BMA's Queensland Coal Mines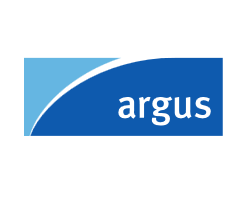 By Jo Clarke
March 2, 2023 - Chinese-owned coal producer Yancoal wants to buy BHP Mitsubishi Alliance's (BMA's) Daunia and Blackwater mines to help balance its thermal and metallurgical coal production capabilities.
The BMA assets that were put up for sale in February would make a good addition to Yancoal's portfolio, managing director David Mott told investors on 1 March. The BMA assets would be a sizeable acquisition for Yancoal, even as strong coal prices have allowed it to pay off all debts and left it with a net cash position of $2.2bn on 31 December.
Yancoal is one of a handful of producers looking to acquire the BMA assets, with US-Australian coal miner Coronado, US energy firms Peabody and Arch Coal, and Australian producer Stanmore also showing interest in the two Queensland mines. All the mining firms have plenty of cash on hand, with Coronado possibly best positioned to benefit from synergies between its Curragh mine and the Blackwater mine.
BMA could choose to sell the mines off separately, extracting the most payment from those with the best options surrounding each mine, or look to sell in a single line.
Around 16pc of Yancoal's coal production in 2022 was metallurgical coal, with a third of that Pulverised Coal Injection (PCI) and the remainder a combination of semi-soft and tier-2 hard coking coal. Daunia produced 3.16mn t and Blackwater 11.34mn t of hard coking, PCI and thermal coal in 2022, according to BHP. This combined is nearly half of Yancoal's total coal production of 29.4mn t in 2022
Heavy rain and labour issues saw Yancoal's sales of semi-soft and low-volatility PCI fall to 4.7mn t in 2022 from a record high of 5.8mn t in 2021, and its sales of thermal coal to slide to 24.6mn t from 31.7mn t in 2021.
Yancoal's management have had initial positive discussions with the Australian foreign investment review board about acquisitions in Australia, and this has been well received as trade tensions between Beijing and Canberra ease. Yancoal has sent two thermal coal cargoes to China so far in 2023, following the easing of the informal ban on Australian coal imports. The firm sees this as a good trading opportunity that could put a high floor under the price for Australian exports of 5,500 kcal/kg thermal coal.
Around a quarter of Yancoal's 2022 sales were of 6,000 kcal/kg coal, half were 5,500 kcal/kg and remainder of a calorific value (CV) between the two.
Australian coal price comparisons
$/t