Kentucky Man Who Died at WV Coal Mine Was Thrown From Bulldozer as it Rolled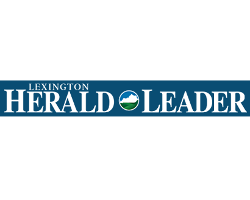 March 5, 2023 - The accident that killed a Kentucky man Feb. 26 at a West Virginia coal mine occurred when the bulldozer he was operating went off a road and rolled down a hill, according to a federal report.
Officials had previously announced the death of Billy Mapes, but didn't say how it happened.
The U.S. Mine Safety and Health Administration (MSHA) released a preliminary report on the accident with additional information.
Mapes, 73, of Freeburn, was thrown from the bulldozer as it rolled down the hill at the surface mine, according to the report.
The accident happened at the Grapevine South Surface Mine in Mingo County, W.Va., which is operated by Appalachian Resource Company LLC.
Mapes was employed by a contracting company doing work at the mine. He had 53 years' experience in mining, but only one day at that mine, the MSHA report said.
"Any time we lose a brave coal miner, it's a tragedy beyond belief," West Virginia Gov. Jim Justice said in a release.
Mapes' death was the first fatal coal-mining accident in the country this year, according to MSHA's count. There have been nine deaths at other types of mining operations.
The obituary for Mapes said he was proud of his long career as a coal miner. He also enjoyed hunting, fishing and being outdoors, and was a skillful gardener who loved sharing his produce with friends and neighbors, the obituary said.
His survivors include a daughter and son, three grandchildren and his fiancee.