UK: Doncaster Exhibition Recognizing Mining Heritage Commended by Council
May 1, 2023 - Doncaster Council has promoted the exhibition Henry Moore: Drawing in the Dark which demonstrates the labour that the miners endured.
The exhibition will be on display from 9 May – 26 August at the Danum Gallery, Library and Museum.
Henry Moore is most famous for his sculpture, however the exhibited series of sketches depicts the work of his father as a miner in Castleford, Yorkshire.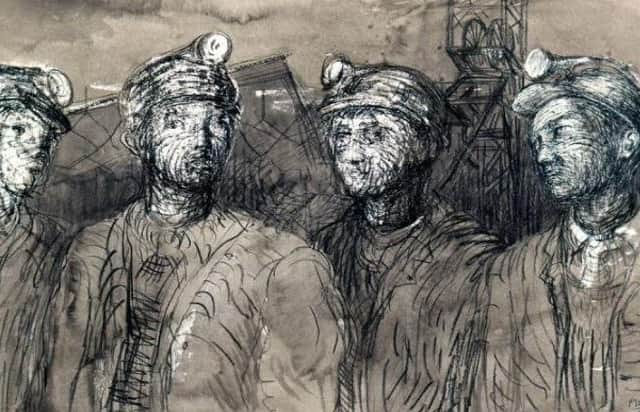 The drawings represent the labour which 3/4 million miners endured during World War Two and onwards.
Moore spent a week in the mine at Wheldale Colliery drawing from observation and then completed the remaining drawings from memory.
The Danum Gallery is the only northern venue selected for the exhibition.
Councillor Nigel Ball, Cabinet Member for Public Health, Leisure, Culture and Planning from Doncaster Council commended the exhibition, saying:
"Doncaster has a proud mining heritage and I am delighted to welcome this special exhibition of coal mining drawings by Henry Moore to our city. This looks to be a fascinating insight into Moore's life and I hope our residents, visitors and former coal miners enjoy this showcase."
The project was curated by the University of Hertfordshire Arts and Culture, and supported through funding from Arts Council England.
It coincides with the release of new book, 'Drawing in the Dark: Henry Moore's Coalmining Commission', written by Chris Owen.
*Henry Spencer Moore was an English artist best known for his semi-abstract monumental bronze sculptures which are located around the world as public works of art. As well as sculpture, Moore produced many drawings, including a series depicting Londoners sheltering from the Blitz during the Second World War, along with other graphic works on paper.
His forms are generally pierced or contain hollow spaces. Many interpreters liken the undulating form of his reclining figures to the landscape and hills of his Yorkshire birthplace.
Moore became more well known through his carved marble and larger-scale abstract cast bronze sculptures, and was instrumental in introducing a particular form of modernism to the United Kingdom.