Canada: Underground Fire Breaks Out at Nova Scotia's Donkin Coal Mine, Stop-Work Order Issued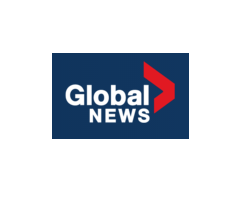 May 1, 2023 - A weekend fire at Cape Breton's Donkin coal mine has resulted in a precautionary halt placed on the underground operation by provincial safety officials.
Nova Scotia's Labour Department confirmed Monday that a stop-work order was in place for underground production. The department said there were no injuries and no workers were underground at the time of Sunday's fire.
Gary O'Toole, senior executive director for the department's safety branch, said a mine safety inspector was on the scene Monday trying to determine the cause of the fire, which he confirmed occurred underground.
O'Toole said smoke was noticed around 5:30 p.m. Sunday and the department was notified of the situation at around 7 p.m.
"That fire is now out ? and as a precaution the department yesterday issued a stop-work order," O'Toole told reporters. "We won't rescind that order until we are satisfied that there is compliance with all of the safety rules."
He said depending on what the department's investigation finds, it won't hesitate to issue additional stop-work orders or penalties if warranted.
O'Toole said that at this point, he couldn't confirm the specific location or cause of the fire within the mine or whether it occurred on a conveyor belt, as has been reported.
Cape Breton councillor James Edwards, who represents the municipal district where the mine is located, says he was informed of the fire by mine officials.
"They got back to me and said there was a problem with one of the (mine's) belts and that they were following all of the protocols to address it," Edwards, who also sits on the mine's community liaison committee, said in an interview Monday.
He said he didn't know what specific piece of equipment was involved in the fire.
"Later the mine (officials) said the situation was under control. I asked for confirmation on whether the fire was out and they came back to me to say that 'yes the fire is out.'"
Neither the mine's owner, Kameron Coal Management Ltd., nor representatives from the Department of Labour were immediately available for comment on Monday.
The mine's owner, Kameron Coal Management Ltd., did not immediately reply to a request for comment on Monday.
The mine resumed operations in mid-September after it was shuttered in March 2020 amid slumping coal prices and roof collapses that led to repeated government stop-work orders.
In January, it was revealed that Kameron Coal had been cited for a lengthy list of safety violations since the operation restarted. Violations included an unqualified employee doing electrical work, use of an unapproved ventilation-control device, and the improper storage of compressed-gas cylinders.
"That would be part of our investigation also, to look back at our past orders and compliance issues with the mine to determine if anything from those carried forward and might have been the cause of this (fire)," O'Toole said.
He said the department is paying attention to all of the details regarding safety at the mine.
"This is one of the most regulated and most visited work sites in Nova Scotia from a safety perspective," he said. "We have the authority to close the entire facility if we feel that there is an imminent risk to safety, and we would certainly do that."
Although Edwards couldn't speak to the severity of the fire, he said he was immediately concerned when he was first alerted to it.
"When I heard there was smoke coming from the mine everything stopped, that's for sure, until we made sure that everything was under control," he said.