Mining Industry Making Strides in Gender Diversity, But More Progress Needed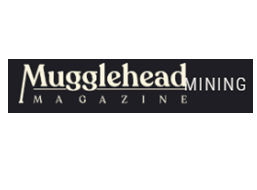 May 25, 2023 - The gender gap in C-suite and leadership roles within the metals and mining industry is gradually narrowing, but there is still a pressing need for greater diversity and gender inclusiveness, states an analysis released by market analytics firm S&P Global Market Intelligence.
According to the firm, women now occupy approximately 12.1 percent of C-suite positions across over 2,000 publicly traded mining companies worldwide. They also represent 14 percent of all executive roles which is 1.7 percent higher than the previous year. Their presence on boards of directors has also increased by 4.3 percent.
Analysis author Taylor Kuykendall, looked into the company's database and reviewed honorifics and pronouns from 2,043 publicly traded metals and mining companies for its board analysis and 2,007 public mining companies for executive and C-suite analyses.
S&P Global Market Intelligence is a division of S&P Global (NYSE: SPGI). The firm provides credit ratings, benchmarks, analytics, and workflow solutions in the global capital, commodity, and automotive markets.
Read more: Mining drilling services market to surpass US$4.4B by 2030: Zion Market Research
Read more: Dundee Precious Metals aims for gender diversity, environmental impact reduction in ESG strategy
In terms of regional breakdown, women in mining companies based in the Middle East and Africa hold the highest proportion of executive positions, at 30.9 per cent, which is more than double the global average and any other region.
Conversely, Latin American and Caribbean mining companies have the lowest share of women in executive roles, with only 11.2 per cent of such positions filled by women, which is the smallest proportion across the five regions analyzed.
Director of the UK-based nonprofit International Women in Mining Barbara Dischinger told S&P Global that diverse leadership is critical to tackling the industry's long-term problems, such as supplying the demands of an energy transition, adapting to climate change, managing tailings dams and more.
"The best talent is diverse," Dischinger said. "It is not doing the same thing with the same people and the same tools. We need to innovate and need to be bold to do things differently and with different people."
The US Bureau of Labor Statistics reports that women constituted a mere 16.0 percent of the entire US mining workforce in 2022, which encompasses oil and gas extraction. This figure stands in stark contrast to women's representation in the overall US labour pool, where they make up 46.8 percent of the workforce.
Read more: Teck Resources and Agnico Eagle Mines join forces on new Mexican zinc-copper venture
Read more: New Gold and Rio Tinto mines win Towards Sustainable Mining Excellence awards for 2023
Differences in experiences, leadership styles, and problem-solving approaches within mining companies can lead to various benefits, such as improved safety and higher profitability, according to the vice president of technology, optimization, and innovation at Agnico Eagle Mines Limited (TSX: AEM) (NYSE: AEM) Nancy Guay.
At Guay's company, 22 percent of senior management roles are held by women who contribute to diverse perspectives and innovative solutions.
A 2022 report by Ernst & Young Global Ltd. revealed that women make up about 12 per cent of the global mining and metals workforce. The report emphasized the positive outcomes associated with hiring and promoting diverse employees, including better financial results in companies with women in managerial positions, improved environmental performance in companies with gender-diverse boards and enhanced safety outcomes under women leaders.
A survey conducted by the International Labour Organization in 2019 found that 57.4 percent of company respondents agreed that gender diversity initiatives improve business outcomes across various industries. Among those responses, 60.2 percent reported increased profits and productivity, while 54.4 percent reported greater creativity, innovation, and openness.
However, recent advancements have encouraged women to pursue careers in mining. Marie Bourgoin, vice president of warehousing, inventory, and logistics at BHP Group, noted the significant transformation within the industry and emphasized the importance of working towards a gender-balanced workforce.
Prominent mining companies are taking deliberate steps to recruit, retain, and promote women. BHP Group, the world's largest miner, aims to achieve gender balance by 2025, with a minimum of 40 percent women in the workforce.
Despite the advancements in representation, women still suffer from harassment in the workplace. In 2022, an external report found that about 28.2 percent of women working at Rio Tinto Group reported experiencing sexual harassment at work.
Rio Tinto Group (NYSE: RIO) (ASX: RIO) (LON: RIO) has tied CEO Jakob Stausholm's compensation to improving female representation and has set targets related to addressing sexual harassment, bullying and racism.
Former mining executive for Skeena Resources Ltd. (TSX: SKE) Kelly Earle sued the company for wrongful termination after going on medical leave for raising concerns related to a sexist and toxic work environment.
There is a growing commitment among senior leadership to increase female leadership in the mining sector, as highlighted by Marta Mussacaleca, a partner at McKinsey & Co. She has noticed an uptick in discussions at the COO and CEO levels about diversity and inclusion in mining companies.
While progress is being made, Melinda Moore, CEO of Vinca Technologies, cautioned against relying solely on numbers to gauge progress. True cultural change requires the involvement of CEOs who genuinely care about inclusion. However, the culture can quickly shift if there is a change in leadership, making it crucial to sustain efforts toward inclusivity.
Despite the challenges, Moore encourages women to persist and continue striving for leadership roles in the mining industry. Inspirational women are making headway, and their experiences serve as a source of motivation for others.