Ramaco Picks Up Coal-to-Products Graphene Patent
November 8, 2023 - Coal producer Ramaco Resources has, after years of teaming with the U.S. Department of Energy's National Energy Technology Laboratory (NETL), acquired a patent for the commercial development of a coal-to-products technology that uses coal as feedstock to help create vehicle batteries, construction and infrastructure materials, and more.
The process involves a conversion of coal and coal-related mining waste to high-quality, affordable carbon nanosheets, or graphene. The nanosheets can, in turn, strengthen composite materials like concrete, and be used for battery electrode performance such as those utilized for defense technologies and electric vehicles.
"These characteristics make carbon nanosheets a unique candidate for the batteries and concrete composites we use today," said NETL researcher Christopher Matranga, who developed the technology alongside colleagues Fan Shi and McMahan Gray.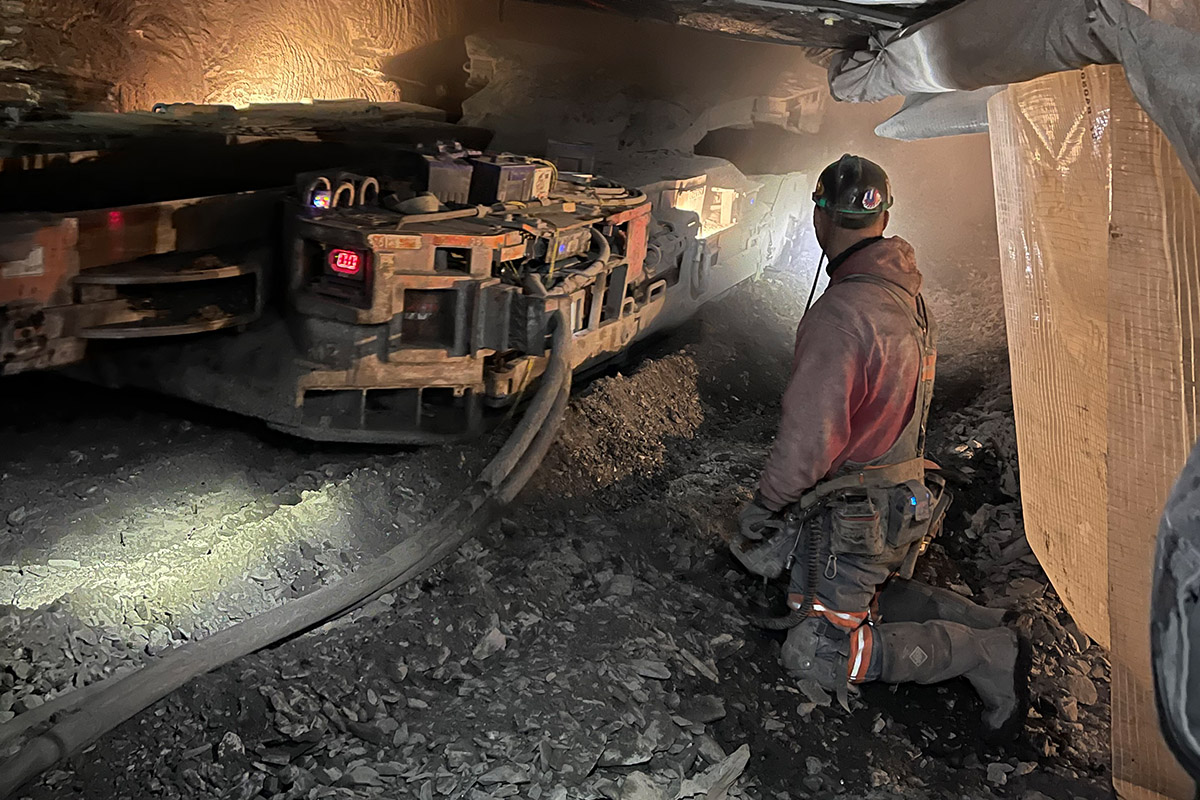 There is a national economy and defense element to the technology as well; this month, China announced restrictions on its export of graphite on national security grounds, a material to which carbon nanosheets serve as a lab-created alternative.
"The NETL technology makes the large-scale production of carbon nanosheets in a simple one-reactor process with a high product yield," Ramaco officials noted.
"Using inexpensive domestic coal as the base manufacturing feedstock also makes the economics more attractive, as opposed to more expensive feedstocks such as petroleum. The new technology brings the manufacturing costs in line with other specialty carbon materials used to enhance building materials."
Going forward, coal-related waste housed in mine impoundments could also potentially be used to make nanosheets.
"Using this novel carbon nanosheet technology, we will be able to pursue a variety of higher value commercial applications of coal," said CEO and chairman Randall Atkins, adding that the technology will help Ramaco focus on innovations for battery applications, building and construction materials and a wide range of electronic devices."
NETL and Ramaco first began their partnership in June 2018, when the pair inked a cooperative research and development agreement to discover new uses for coal.
Kentucky-based Ramaco Resources has metallurgical coal complexes in southern West Virginia, southwestern Virginia and southwestern Pennsylvania. It also has operational offices in Charleston, W.Va., and Sheridan, Wyo.