New Immersive Technologies Production Facility Celebrated at Grand Opening
November 10, 2023 - Immersive Technologies celebrated the official opening of the company's new production campus with a ceremony for their employees.
The new facility located in Perth, Australia is 60% larger than the previous facility and is the global base for manufacturing, hardware engineering and logistics. All advanced equipment simulators and Conversion Kits®, for all OEM makes and models of surface and underground mining equipment are produced in-house. The location also serves as the central distribution center for parts fulfilment, for Immersive Technologies 14 regional support offices who service 350+ global mining customers in 50 countries.

With the new facility, Immersive Technologies has created a modern, flexible environment for the current and future workforce in Perth, where the company has 30 years of history. The new facility was designed and built to meet the company's sustainability goals and achieve a carbon neutral footprint while maximizing manufacturing efficiency.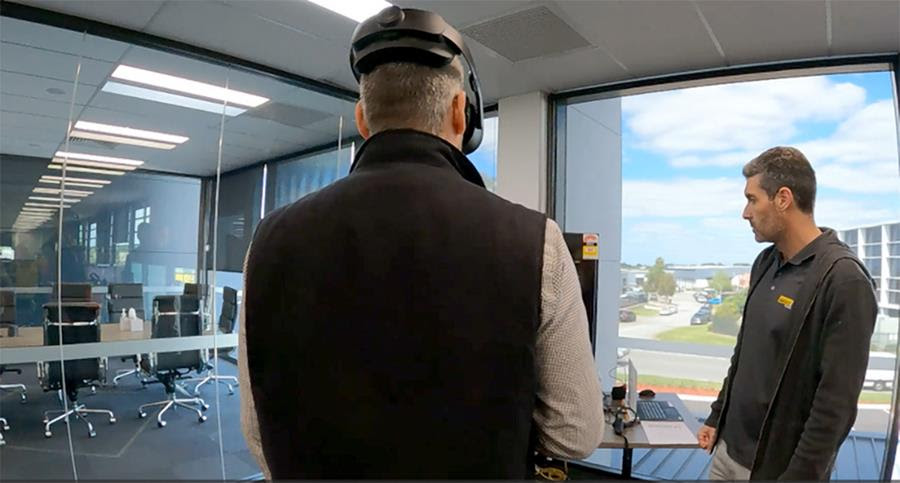 David Anderson, CEO, commented "This investment delivers a custom built, contemporary environment for our staff and provides a flexible and adaptable space that has already allowed us to increase production capacity to meet growing customer demand."
About Immersive Technologies
Immersive Technologies is the world's largest, proven and tested supplier of surface and underground Advanced Equipment Simulators to the global mining industry. The company has achieved this unique position by focusing on its mission to increase Customer profitability by optimizing the safety and productivity of their operators. Immersive Technologies' Advanced Equipment Simulators are helping hundreds of mining companies around the world to increase their equipment operators' safety and site profitability through effective simulation training.
With advanced simulator modules deployed in 50 countries, Immersive Technologies is dedicated to provide outstanding service. To deliver on this commitment the company has customer sales and support offices located close to its customers in Perth and Brisbane Australia, Salt Lake City and Tucson USA, Fort McMurray and Vancouver Canada, Zacatecas Mexico, Lima Peru, Santiago Chile, Belo Horizonte Brazil, Johannesburg South Africa, Jakarta Indonesia, Kolkata India and Moscow Russia.
Immersive Technologies has the global mining experience, innovative technology, product range, industry endorsement, proven support commitment and industry vision to partner with you to ensure your simulator training solution delivers the significant results you expect.