India Set to Auction 39 Commercial Coal Mines Under Eighth Round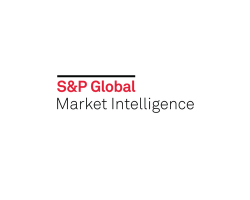 November 14, 2023 - India is set to auction 39 commercial coal mines under eighth round on Nov. 15, the federal coal ministry said in a statement Nov. 13, strengthening its efforts to ramp up domestic output and attract private investments in the sector.
Out of 39 coal mines to be auctioned, 14 are fully explored and 21 partially explored. Additionally, four coal mines will be offered under the ministry's second attempt for the previous round of allocation, the statement noted. Odisha in the eastern part of India has the highest number of coal mines to be made available for auction, followed by Jharkhand and West Bengal in the east and Maharashtra in the west.
India introduced commercial mining in November 2020 to meet the demand of the non-captive industry and reduce imports in the sector, which has been traditionally dominated by state-run companies. Since then, 91 mines have been auctioned, with peak rated capacity, or PRC, of 221 million mt per annum. The PRC indicates a mine's maximum annual output after a few years of operation.
Through commercial mining, producers are allowed to sell coal to any buyer without any ceiling price restrictions, but a portion of the revenue must be shared with their respective state governments.
According to the ministry's statement, there will be no restrictions on the sale and/or utilization of coal and no technical or financial eligibility criteria for participating in the coal mine auctions.
Although more than 200 coal mines have been put up for auction by the government through the commercial mining route, most of the coal blocks earlier could not be allocated due to inadequate interest from miners. However, the last few rounds of auctions have seen decent interest from participants.
S&P Global Commodity Insights reported earlier that India expects six new commercial coal mines to be operational in the financial year 2023-24 (April-March), taking up the output from commercial coal blocks to 12.2 million mt in the fiscal from 7.12 million mt a year ago.
The cumulative coal production over April-October in FY 2023-24 so far has been at 507.02 million mt, the ministry said in a separate statement. According to S&P Global Commodities at Sea, total thermal coal imports in the same period a year ago was 108.50 million mt.
Meanwhile, the ministry plans to increase the country's annual coal production to 1.4 billion mt by 2027 and 1.58 billion mt by 2030, S&P Global reported previously.