Bill Zisch Named J. Steven Whisler Chair for the Head of Mining Engineering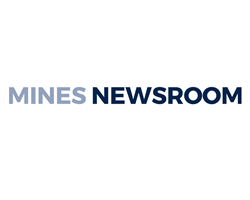 November 14, 2023 - Bill Zisch will lead the Mining Engineering Department at Colorado School of Mines as the first-ever J. Steven Whisler Chair for the Head of Mining Engineering.
Most recently a professor of practice, Zisch has more than 40 years of experience in international mining operations, serving in leadership roles overseeing operations in North America, Africa and South America. The chair was endowed as part of a historic $7.5 million investment from alum J. Steven Whisler and his wife, Ardyce, of Whitefish, Montana, to ensure that the mining engineering program at Colorado School of Mines continues to be the No. 1-ranked program in the world.
Bill Zisch
"I am excited by the commitment to excellence embedded in the J. Steven Whisler investment in the Colorado School of Mines Mining Engineering Department," Zisch said. "The industry needs engineers who possess technical qualifications and have contemporary problem-solving skills to access mineral production in a safe, environmentally sound and socially responsible manner. Mines is uniquely positioned to meet these challenges and I look forward to being a part of this effort."
Zisch brings a broad background in international mining and plant operation to the Mining Engineering Department. He served as chief operating officer for Argonaut Gold, a junior Canadian company with three operating mines in Mexico, and president and chief executive officer of Midway Gold, a junior development company with operations in Nevada. He was also the vice president of operations at Royal Gold and vice president of planning and vice president of Africa/Central Asia operations at Newmont Gold Company. Prior to his time as an executive, Zisch worked for various mining companies in different capacities, including as an operations manager for the largest gold mine in northern Peru and as mine manager for a gold and silver mining operation in Nevada.
Zisch joined the Mining Engineering faculty in April 2023 as the J. Steven Whisler Professor of Practice. Prior to that, he has been involved in multiple strategic university initiatives since 2020. Those roles include director of Mines Mineral Model for the Global Energy Future Initiative, a position he has held since September 2021, as well as coordinator for the Climate Smart Mining Initiative, which led to the development and launch of the Mines Mineral Model.
The Mining Engineering Program at Colorado School of Mines offers bachelor's, master's and PhD degree programs with specialized expertise in mine planning, extractive metallurgy, underground construction and tunneling, explosives engineering, sustainable earth resources development engineering and mining beyond Earth for space resources. Renowned for its education and applied research in the field, the program has been ranked No. 1 by QS World Rankings since 2016.
"Bill is a great choice to be our first-ever J. Steven Whisler Chair for the Head of Mining Engineering. He brings leadership experience, a rich background in international mining, and an excitement for expanding the impact that Mines has on the world," said Mines President Paul C. Johnson. "In addition, Bill has a unique experience-based vision for how universities can work with industry to help attract and develop their future leaders and how to bring new technologies and approaches to an industry that is challenged to more sustainably secure the critical minerals and materials needed for our nation's prosperity and security. The generous support from Steve and Ardy Whisler, in combination with Bill's leadership and vision, will ensure that our program continues to be No. 1 for producing the leaders, knowledge and innovations that industry and the world need for the future."
Zisch holds a Master of Business Administration from the Wharton School at the University of Pennsylvania and a Bachelor of Science in mining engineering from Mines.
"We are grateful to Bill for his leadership, as he has generously served Mines as president of the Mines Alumni Board. In stepping into this new role, he will fulfill the intention that Steve Whisler made with his gift to maintain Mines' position as the best Mining Engineering program in the world that will supply industry with leadership for the future," said Mines Foundation President and CEO Brian Winkelbauer.