M&T Researchers Get EPA Grant for Environmental Research
November 17, 2023 - Researchers at the Missouri University of Science and Technology have been awarded more than $850,000 for work on pollution and waste related to pollution and critical mineral mining in Alaska and Missouri.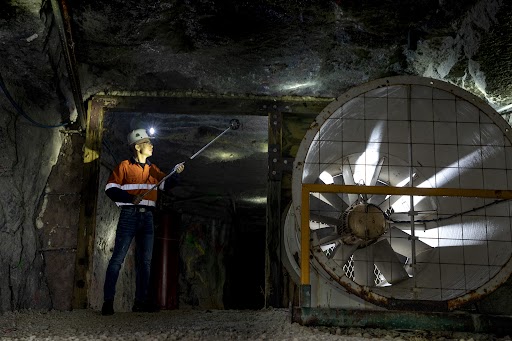 The Pollution Prevention (P2) grant is from the Environmental Protection Agency, developed after the Energy Act of 2020 defined critical minerals as non-fuel minerals vital to the economic and national security of the nation, will back a two-year project where the school will work with mining professionals on technical assistance and training to lower pollution levels.
The S&T team, with researchers at the University of Alaska Fairbanks, will provide on-site assistance at mine operations in their states and offer training materials and multiple workshops and case studies that will be presented as part of industry conferences.
"We will teach and reinforce the best practices to prevent and monitor pollution caused from mine dust," S&T professor Guang Xu said. "This initiative will cover cost-effective prevention methods, such as the use of water and dust suppression filtration techniques. There will also be a focus on how to treat the tailings left over from mining heavy metals that have chemicals that could potentially be health hazards."
Xu saud there will also be an environmental justice component to the project, as many of the mines his team is working with are in low-income areas.
S&T is also budgeted to receive $16 million in state funding through the Missouri Department of Economic Development for the 2024 fiscal year to support critical minerals research.