Donkin to Have Two Continuous Miner Coal Units Operational by End of Year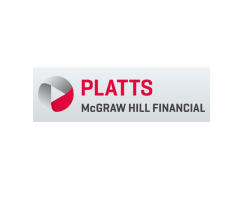 By Bob Matyi and Derek Sands
March 1, 2017 - US-based Cline Group's Donkin underground thermal/metallurgical coal mine in Cape Breton, Nova Scotia, is expected to have two continuous miner sections in operation by the end of 2017, Canada's Morien Resources said Tuesday.
Halifax-based Morien, which sold its 25% stake in Donkin to Cline/Kameron Collieries three years ago and retains a royalty interest in the project, said in a report that production should start soon at Donkin, located near the Atlantic Ocean in northeastern Cape Breton Island.
"We anticipate Kameron will start mining coal any week now,' Dawson Brisco, Morien vice president of corporate development, said. He added there are 64 employees/contractors working on site, "and reports indicate they are very close to production commencement."
Eventually, the mine is expected to have around 135 full-time workers.
Originally scheduled for last summer, the start of production has been delayed several times, mainly because of equipment-related and permitting issues.
Brisco quoted Jim Bunn, senior vice president of operations at Donkin, as saying the company is "extremely busy gearing up to open the mine." Bunn could not be reached for comment Tuesday afternoon.
According to local media reports, the province has agreed to partner with Kameron, a Cline subsidiary, to build a roughly five-mile-long haul road to divert heavy truck traffic around the nearby community of Glace Bay.
The new road, however, is not expected to impact the start of production, as the province already has given the company approval to use an existing road in the meantime.
It is expected to take Donkin three to four years to ramp up to its permitted production rate of 2.75 million mt annually.
The mine's low-ash, high-energy thermal coal is expected to be sold domestically, most likely to Nova Scotia Power, which operates several baseload coal plants in Cape Breton. Kameron is expected to market the met coal overseas, either to Europe or Asia, or perhaps both.
On Tuesday, Morien received a $2 million cash payment from Kameron as part of the final Donkin sale agreement.
Morien owns a gross production royalty of 2% on the first 500,000 mt of coal sales per calendar year from Donkin. The royalty is payable to Morien on a quarterly basis over the mine's anticipated 30-year life.