UMWA and Retired Coal Miners Leave for D.C., Pleading for Congress to Pass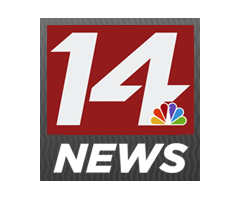 By Steve Maugeri
March 1, 2017 - If the Miners Protection Act isn't passed by April 2017, close to 22,000 retired coal miners in the Tri-State would lose their healthcare coverage. The bill would pump half a million dollars from the Abandoned Mine Fund back into health care plans. Retired coal miners say they've been pushing for this bill for at least the last four years.
Johnny Smith has relied on his plan to help with his black lung disease he picked up from 40 years in the industry, but he's also going to D.C. to fight for his brother who has a heart pump and a scar he also bears as a coal miner.
"If he doesn't have insurance, you know, he's he's just not gonna make it," Smith says.
"People will die if they lose their health care, this is as serious as it gets," says Steve Earle of the United Mine Workers of America Union.
The UMWA rallied for the same bill in Washington in September 2016. Some of them were arrested in the process, but the bill got stuck in the Senate, getting pushed back for four more months.
"What's that tell you? Four years, nothing," Smith says.
This time, they're hoping to sit down with Senate Majority Leader Mitch McConnell, who's proposed a similar bill last month.
"We, as taxpayers, we help pay for your pensions and you health care. the very best healthcare that money can buy," says retired coal miner Robert Lear. "Why can't we have something like that?"
Lear has 39 years under his belt. 33 of those were underground. He's had this safety net since retiring in 2006.
The group is splitting their drive into two days hoping no more retired miners are hurt from a slew of layoffs in the past year.
The health care plans expire at the end of April. After that, the only other option to restore those plans is a bailout.