NTPC, India's Largest Power Utility, to Expand Mining Operations at Pakri Barwadih Coal Mine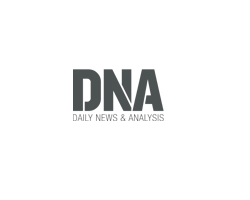 March 1, 2017 - India's state-run power giant NTPC has kicked off the process to expand operations at its Pakri Barwadih coal mine in Jharkhand to achieve annual mining capacity of 18 million tonnes.
Now, the company is scouting for consultant to prepare a feasibility report for North West Quarry of its Pakri Barwadih coal mine, as per its tender notice.
"The company has planned to mine 18 million tonnes of coal per annum. In short term, about 2-3 million tonnes of annual coal production capacity is planned to be achieved by next year," a source said.
NTPC has already started mining operations at the Pakri Barwadih coal mine and the first rake of dry fuel was flagged off by Finance Minister Arun Jaitley in the presence of Jharkhand Chief Minister Raghubar Das, Power Minister Piyush Goyal and Minister of State of Civil Aviation Jayant Sinha earlier last month.
Earlier in 2015 NTPC had appointed a joint venture of Thriveni Earthmovers and Sainik Mining, Thriveni-Sainik, for development of the mine.
The coal mined from Pakri Barwadih will be supplied to different power stations of NTPC as basket source. Initially, Barh Power Station of NTPC will be supplied one coal rake daily.
NTPC is playing a major role in meeting the power needs of the country and contributing nearly 24 percent of electricity generation.
NTPC has a vision to be the world's leading power company, energizing India's growth and plans to become 130GW company by 2032.