Ministry of Coal Industry of Ukraine Initiates the Ban of Import of Coal From Russia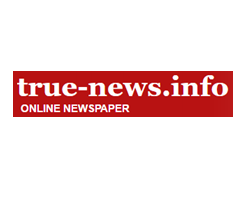 March 3, 2017 - The Ministry of energy and coal industry will make to the government a draft decree banning the import into the country of steam coal from Russia. This was reported to journalists by the head of the Ministry Igor Nasalik.
"I will make at the meeting of the Cabinet of Ministers of Ukraine a decree that not a single coal, whatever it was, was not from Russia, I mean anthracite", he said.
According to him, the alleged "pre-considered scheme," by which the coal from the uncontrolled territories of Donbas will be sent to the beneficiation plant in Rostov region, then at a higher price offered to Ukraine. "The scheme, which it previously considered, suggests that coal, which is in uncontrolled territory (extract), Rostov Cofah (Central processing plants – approx. TASS) to enrich and structure of the economy Ukraine", – said Nasalik. According to him, this clean coal "will be twice as expensive" . "Fundamentally, this shouldn't be," stressed the Minister.
Vice Prime Minister of Ukraine Volodymyr Kistion previously called the possible import of coal from Russia are unacceptable "from a Patriotic point of view." He acknowledged that Kiev has just a few options of purchase of coal abroad – in USA, South Africa or Russia, noting that "importing coal from the US is quite difficult and problematic." In this regard, the Deputy Prime Minister said that making one batch of coal from South Africa takes up to two months, while the cost of anthracite coal "on the world hubs" at the present time is about $100 per ton, at $56 per ton from the Donbass.
Due to the shortage of anthracite coal, owing to the blockade of Ukrainian radicals of Railways and roads in the Donbass, the government of the country on 15 February approved a decree "On application of temporary emergency measures on the electricity market", introducing a state of emergency in the energy sector for a period of a month. According to this decision, the energy complex of Ukraine goes into manual mode. According to Kistina, the government is considering different options for extending the extraordinary measures until the end of 2017.