Health Benefits Expire For 23,000 Retired Coal Miners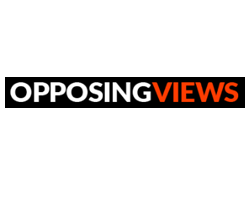 By Robert Fowler
March 3, 2017 - Roughly 22,800 retired coal miners, the widows of miners and their dependents have received notification from the United Mine Workers of America (UMWA) that their health care benefits will expire by Apr. 30 unless Congress takes action. Several lawmakers are attempting to fix the issue by passing the Miners Protection Act.
On Mar. 1, the almost 23,000 retired coal miners who depend on the UMWA pension plan for their healthcare benefits. The dangers of mining have left many retirees afflicted with serious illnesses, raising the stakes of maintaining their pensions.
"They will now have to begin contemplating whether to continue to get medicines and treatments they need to live or to buy groceries," said UMWA President Cecil Roberts, according to The Intelligencer. "They will now have to wonder if they can go see a doctor for chronic conditions like black lung or cancer or pay the mortgage."
For example, 66-year-old Lawson Schaffer, who contracted black lung disease as a coal miner, takes a prescription to treat his illness that costs $440 a month.
"A lot of us are pretty banged up by the time we leave the mines," Ronald Pauley, a retiree in West Virginia whose cancer is currently in remission, told The Salem News.
Ed Yankovich, a Pennsylvania-based district vice president of UMWA, noted that coal miners had traded larger paychecks throughout their career for the guarantee that they would receive health care benefits in retirement.
"We could have a lot more money in them mines, but we were worried about lifetime health care," Yankovich told NPR. "So we negotiated lower wages so we could have lifetime health care. Now, for that not to be honored is wrong."
The UMWA pension plan became untenable following the 2008 economic recession, with the bankruptcies of several prominent coal mining companies and evolving technology making coal miner labor less employable. The plan is hurtling towards bankruptcy because only 10,000 active miners are currently paying into it while 120,000 retirees are drawing from it.
The pensions were originally slated to expire in December 2016, but Congress extended the deadline by four months with emergency funding. Now, the pension plan is set to expire by April unless further congressional action is taken.
Democratic Sen. Joe Manchin of West Virginia has introduced a bill titled the Miners Protection Act to permanently keep the UMWA pension plan solvent. The legislation has drawn bipartisan support and was approved by the Senate Finance Committee in September 2016, but the Senate Majority Leader, Republican Sen. Mitch McConnell of Kentucky, has yet to bring it up for a vote, McClatchy DC Bureau reports.
McConnell has offered his own legislation to secure the health benefits of coal miners without addressing the UMWA pension plan.
Charles Dixon, a retiree from the Kentucky coal industry, has asserted that he and other miners would "most definitely rather have Manchin's bill."
Retired miners are currently lobbying Congress to take action, with Manchin stressing the need to provide a permanent solution to the problem.
"Since the passage of a four-month extension of this deadline to April, I have been working with everyone and from every angle in order to prevent our miners from losing their health care and retirement benefits," Manchin said. "But, once again, they are facing a deadline that puts their whole livelihood at risk."