Moody's Places Murray Energy on Review for Upgrade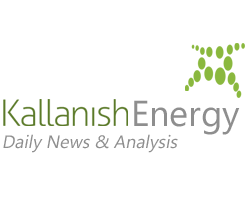 March 6, 2017 - Moody's Investors Service last week placed all ratings of Murray Energy on review for upgrade, including the Corporate Family Rating (CFR) of Caa2, Probability of Default Rating (PDR) of Caa2-PD, and the Caa1 rating on the first-lien term loan.
The review was initiated in response to the announcement Murray intends to contribute roughly $60 million in cash to acquired mining company Foresight Energy in the form of common equity.
Also, upon consummation of Foresight's refinancing, Murray plans to exercise its option to acquire an additional 46% voting interest in Foresight Energy GP, increasing its voting interest to 80%.
On March 1, Foresight announced its plan to refinance its capital structure by issuing $750 million of new first-lien term loans, as well as new second-lien notes due 2024, the proceeds of which will be used to repay the company's existing revolver, first- and second-lien notes, and second lien convertible notes.
The review will be concluded once the above transactions are consummated and will focus on the effect of the increased ownership interest in Foresight on Murray's future cash flows, Kallanish Energy understands.
The rating review will also consider the company's efforts to contain costs and improve margins. and its ability to manage the continuing secular decline of the US coal industry and avoid unexpected cash outlays related to the legacy liabilities acquired from Consol Energy.
In December 2013, privately-held Murray acquired five active longwall mines in West Virginia and transportation assets from Consol. In April 2015, the company purchased a 34% voting interest in Foresight Energy GP, with 77.5% of the incentive distribution rights, and approximately 50% of the outstanding limited partner units in Foresight Energy LP, a parent of Foresight Energy, LLC, for $1.37 billion.