Battle Over Coal Energy Heating Up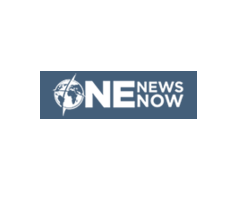 By Chris Woodward
March 7, 2017 - According to an authority on energy in the state of Texas, the battle for and against coal is far from over.
Chuck DeVore, who serves as the vice president of national initiatives at Texas Public Policy Foundation, says that local utilities and state policy makers are going to be adjusting to a new reality – in a nation with a new administration that is not actively trying to kill the coal industry.
"This is going to play out of the next few weeks, months … and even years," DeVore told OneNewsNow. "You had eight years of policy designed to kill coal. It isn't going to be reversed overnight, and you have utilities that have planned for the phasing out of coal."
DeVore points to the Navajo Generating Station in Arizona as an example to make his case. The station is the largest coal-fired power plant in the Western United States, but it is scheduled to be shut down in 2019.
Environmentalists are pleased with the slated closure, citing health and climate concerns. However, National Public Radio (NPR) points out that hundreds of Navajo people who rely on jobs in the Grand Canyon State are devastated.
The issues over this matter have been deemed as extremely important in Washington, D.C.
Even though President Donald Trump talked up the need for clean air and water in his recent address to Congress, he also spoke about the need for jobs and helping the economy – reiterating many of the points he talked about during his presidential campaign. Since taking office, the president has also signed executive orders and legislation to – in his mind – aid the coal industry.
"One of the great things about coal-fired power plants – as well as nuclear and large hydro – is they provide reliable and affordable baseload power," DeVore asserted. "The challenge with wind power and solar power is that they're periodic and – if subsidized by the government – they can be cheap, but they aren't typically very reliable, so it's hard to base a modern electric grid on periodic power from renewable sources of energy."
According to the Energy Information Administration, coal and natural gas were the number-one sources of electricity generation in 2015, with both providing 33 percent. Renewables, meanwhile, provided only 7 percent of America's electricity – and more than half of that amount came from wind power.