Arch Coal Increases Equity Ownership in Strategic Export Facility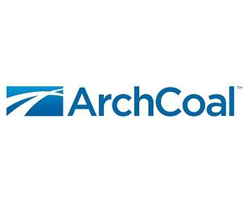 March 7, 2017 - Arch Coal, Inc. (NYSE: ARCH) today announced that it has expanded its equity share in Dominion Terminal Associates (DTA), a coal export terminal in Newport News, Virginia. The transaction will increase Arch's percentage interest in the storage-to-vessel coal transloading facility from 22 percent to 35 percent and augment its throughput capacity from 4.8 million tons to 7.7 million tons. The terminal has an estimated 22-million-ton annual throughput capacity.
"This transaction represents a strategic investment in export infrastructure that will further enhance Arch's leadership position as a supplier of high-quality metallurgical coal to the global steel industry," said Paul A. Lang, Arch's president and chief operating officer. "DTA is a world-class export facility and a key link in our seaborne marketing and logistics chain, providing us with significant and cost-effective access to our extensive global customer base. We expect U.S. metallurgical coals to remain a cornerstone of international coke blends well into the future, and see significant seaborne market opportunities for U.S. thermal coals as well."
Arch purchased the additional capacity for approximately $7.2 million through an auction process held by existing owner Peabody Energy. Existing, third-party transloading agreements will be transferred to DTA upon closing of the transaction. These agreements should ensure a strong, ongoing revenue stream independent of partner throughput volume.
Arch participated in the bidding process alongside Contura Energy, a current partner in the DTA facility. The final sale is subject to court approval, and a hearing to approve the results of the auction is scheduled for March 9.
Arch currently sells more than half of its broad slate of high-quality metallurgical coal to steel customers located in Europe, South America and Asia.
U.S.-based Arch Coal, Inc. is a top coal producer for the global steel and power generation industries. Arch operates a streamlined portfolio of large-scale, low-cost mining complexes that produce high-quality metallurgical coals in Appalachia and low-emitting thermal coals in the Powder River Basin and other strategic supply regions.