Peabody Energy And The 'Smash And Grab' Technique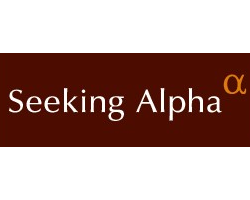 By Mark Gottlieb
March 8, 2017 - In the old days and in most countries today, bankruptcy means the company should fold, management should be fired, all assets should be sold, and every stakeholder gets a percentage based on their "stake" in that company. Here in the U.S., the senior management team gets in bed, so to speak, with top creditors and does everything in its power to exit before the exclusivity period ends. The senior management team smashes the company and grabs their 10%. This is what is currently happening at Peabody Energy (OTCPK:BTUUQ). It also just happened at Vanguard Natural Resources (NYSE:VNR).
The Peabody Energy senior management team had no skin in the game, collectively owning just .06% of company stock. This was a bad sign. If the Peabody Energy senior management team had more skin in the game by owning more Peabody Energy shares, I suspect the reorganization plan recommended by management would have been completely different. It would've been more like the case of Ultra Petroleum (OTCPK:UPLMQ), which was fair and equitable.
Fred Palmer, who was a senior VP at Peabody and retired in 2014, estimated the initial stock award to CEO Glenn Kellow could be worth as much as $43.5 million, according to a Reuters article. That would top all restricted stock grants in 2015 by U.S. public companies with at least $1 Billion in revenue, according to a survey by the Equilar consulting firm. I always thought you should have a good work ethic and you could rise to the top at your employer and share in the company profits. I never thought you could bankrupt your public company, even when there were alternatives, and not only keep your job but earn 10 or 20 times what the president of the U.S. earns as a result.
All the senior management team has to do is develop a reorganization plan with preferred creditors that understates the company's position and estimates a low enterprise valuation. In the case of Peabody Energy, when Peabody previously had 2017-level EBITDA ($1 Billion) like today, enterprise value was $10B (in 2012). That's compared to the plan proponents' "negotiated" plan enterprise value of $4.275B.
Under Chapter 11, the Creditor Committee gets a sole right and exclusivity period to prepare the reorganization plan. And, of course, they do so with the senior management team since they need access to all company data, etc. and the senior management team represents the organization. The new joint team is on a 12-month timeline to exit Chapter 11 as per the bankruptcy court ruling when the company enters Chapter 11. This is a standard practice.
The new partners have exclusive authorship of the reorganization plan and its deepest financials. And there is no independent assessment of their forecasts -- they can even provide a dire forecast to the courts and a rosy one to investors on a bond roadshow shortly thereafter. We have seen this with Peabody Energy.
Senior management teams take as long as is strategic before announcing the reorganization plan. Nine months is ideal. This then leave only leaves three months to complete the reorganization plan approval with about two months of that lost in the inertia of lodgment and period for viewing or comment. And, yes, there's only one plan on the table and it is fully supported by both parties, with no other competing proposal allowed.
What bothers me the most about the Peabody Energy Chapter 11 is it could have been avoided. Fred Palmer presented the Peabody Energy senior management team and later the court of Judge Schermer (the judge in the Peabody Energy case) with a reinstate document. The document showed Peabody Energy clearly meets the criteria set out in 1124(2) of the bankruptcy code for reinstatement of debt. Management should have pursued this option prior to filing Chapter 11 as it is required under its fiduciary responsibility to shareholders and other stakeholders. Under Chapter 11, fiduciary responsibility is to the debtors.
I also read in a Seeking Alpha article that SUEK, Yancoal (OTC:YACAF) and Glencore (OTCPK:GLNCY) held discussions with Peabody Energy's management team in Australia to potentially bid for some of their mines, especially their better met mines. Notably, SUEK was the most interested party and after two or three formal meetings, Peabody's management rebuffed it. The Peabody senior management team had options to avoid filing Chapter 11, but their preference was to file Chapter 11 and then reward themselves with the "smash and grab" for 10% of the reorganized Peabody Energy.
Note that March 16 is the confirmation hearing day of the Peabody Energy reorganization plan. I own $130,000 face value of Peabody Energy subordinated bonds maturing in 2018 and 2020, and $47,000 face value of Peabody Energy convertible bonds maturing in 2066.
Disclosure: I/we have no positions in any stocks mentioned, and no plans to initiate any positions within the next 72 hours.

I wrote this article myself, and it expresses my own opinions. I am not receiving compensation for it (other than from Seeking Alpha). I have no business relationship with any company whose stock is mentioned in this article.
Editor's Note: This article covers one or more stocks trading at less than $1 per share and/or with less than a $100 million market cap. Please be aware of the risks associated with these stocks.