Jenny Wiley Theater in Prestonsburg, KY Uses Coal Mining as Inspiration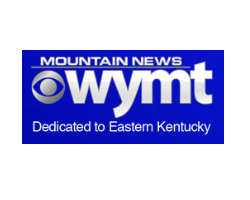 By Taylor Frost
March 9, 2017 - Peter and the Starcatcher opened at the Jenny Wiley Theater on March 3. The play is set in a coal mine in Appalachia.

"Every once in a while you'll see something that coal miners use, used in a different way, to tell the story," Darryl Willard, managing director at Jenny Wiley Theater, said.
Throughout the show the audience will see shovels, wire, hard hats and pails. The community is represented through these small details.
"Let's make it about this area, let's make sure this area is a part of this show," Willard said. "So we kind of went from there."
Peter and the Starcatcher is a story within a story. It's about what happens to Peter Pan before Neverland.
"And you have Peter, this boy, this orphan, who is searching for a place to belong, you know a family and a home," Robert Brinkmann, actor, said.
The Jenny Wiley Theater began in 1964. Ever since then they have continued to draw a crowd.
Katie Williams has been to many plays at the Jenny Wiley Theater.
"I've seen some of the footlights theaters stuff and some of the adult shows and they've all been really fantastic," Williams said. "It's been engaging and it's a neat opportunity for Pikeville."
The theater has many productions planned for 2017.
Peter and the Starcatcher will run until March 18. To buy your ticket visit https://www.jwtheatre.com/2017.