China Backs Away From Using Central Government to Close Coal Mines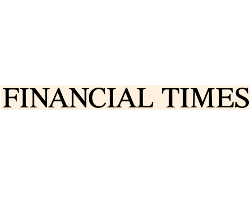 By Lucy Hornby, Liu Xinning and Charles Clover
March 9, 2017 - China's top planning agency has backed away from the production curbs that caused a huge squeeze in the coal industry last year, vowing to adopt more market-friendly measures in coal mining and other oversupplied industries.
The National Development and Reform Commission still plans to cut 150m tonnes of coal mining capacity this year. But it said it would leave the size and timing of the cuts to local governments as long as prices remained stable.
Beijing's top-down restriction on state mines' operating days — the number that miners could work in a year was cut from 330 to 276 — along with private mines closed by poor margins caused a supply shock and sudden price spike in the second half of last year. Benchmark thermal coal prices in Asia more than doubled, reaching more than $100 a tonne.
"As long as the coal price remains within the green zone [designated range] we will not release production cutting measures," it said.
It did not specify price levels but industry analysts believe it has set a floor of about Rmb535 a tonne, which equates to a price of $70 a tonne for international traded coal. The fuel is burnt in power stations to generate electricity.
The NDRC is turning its attention to other industries, including non-ferrous metals and building materials. State-owned oil industry executives have seized the chance to lobby against overcapacity in oil refining.
But Beijing seems to have learnt its lesson from the sharp run-ups in the steel futures market last spring, followed by the spike in coal prices.
"Non-ferrous metals and building materials also have the problem of overcapacity," Ning Jizhe, who serves as deputy director of the NDRC and head of the National Statistics Bureau, said this week. "But they have a relatively higher degree of marketisation. We'll rely more on market and institutional methods to cut capacity in these two sectors."
Plans revealed during the annual meeting of China's rubber-stamp legislature include forcing operating steel mills to close this year, after last year's steel capacity cuts were criticised for mostly targeting mills that were already idle. Hebei province has said it plans to close its eight remaining "zombie" steel mills over the next two years.
The national target is 50m tonnes of steel-capacity cuts this year, after provinces rushed to report that they had met last year's target early.
"Although the steel and coal industries overfilled their capacity cutting targets, most of that capacity was idle or semi-idle capacity that were void," Yang Kaisheng, a senior banking adviser, said this week.

"From now on, the target is on companies who are still manufacturing which will increase the difficulty."