Optimism Pervades U.S. Coal Industry Amid Fewer Regulations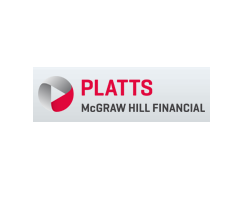 March 9, 2017 - Optimism pervaded the coal industry Wednesday as it gathered at the American Coal Council's Spring Coal Forum in Clearwater, Florida, as the early days of the Trump administration have brought regulatory relief for an industry struggling to regain its edge.
Early signs of the Trump administration's focus on energy-related regulations have been positive for the industry, including a bill signed last month that eliminated the Stream Protection Rule, as well as executive orders on other energy-related issues, said Michael Nasi, a partner with Jackson Walker, a Dallas-based environmental law firm.
Doing nothing in terms of federal intervention would be a major change for the industry compared with the Obama administration, which issued 57 federal implement plans over eight years. The FIPs are typically reserved for extraordinary circumstances under the Clean Air Act, which attempted to give more control to the states.
"If all the president does is to stop doing [regulations] like this, he's going to do an amazing job," Nasi said.
More effort will be needed to "derig the system" and deliver a "regulatory reset," said Nasi, who spoke with others on the broad theme of regulations and their impact on the coal industry in the post-Obama world.
The first of several steps is expected this week to begin the process of eliminating and potentially replacing the Clean Power Plan, Nasi said. The plan was expected to effectively eliminate construction of new coal-fired power plants.
Its potential replacement will need to be legally secure and protected in the event that Democrats take back government control, he said.
"Ultimately, that rule will be taken down," Nasi said. "The question is what it will become."
Other executive actions are expected, including National Environmental Policy Act guidance that could provide permitting relief, and the end of a federal coal leasing moratorium, said Dan Byers, senior director for the Institute for 21st Century Energy at the US Chamber of Commerce.
Several factors could determine the success of the industry, including market forces out of the realm of policy, but Trump's actions thus far have given the industry hope, Byers said.
"Trump instinctively gets energy," Byers said. "It's hard to think of another issue he's given more attention to since he's been in office."