Senate Finance Democrats Push for Solution on Coal Miners' Benefits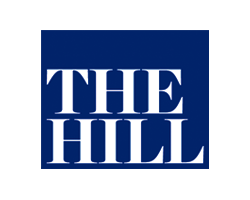 By Vicki Needham
March 13, 2017 - Several Senate Finance Committee Democrats on Wednesday made another effort to protect coal miners' pensions in exchange for clearing the path on the nomination for the nation's top trade official.
Sens. Joe Manchin (W.Va.), ranking member Ron Wyden (Ore.), Sherrod Brown (Ohio), Bob Casey (Pa.) and Mark Warner (Va.) want panel Chairman Orrin Hatch (R-Utah) to agree to attach the coal miners bill to the congressional waiver needed for the nomination of Robert Lighthizer, who has been tapped as the next U.S. Trade Representative.
"We are disappointed Chairman Hatch has not responded to our letter last week or made a commitment to working with us to find a long-term solution to protect these benefits our coal miners earned through a lifetime of hard work," the senators said.
As of last week, 22,600 miners began receiving letters informing them that their healthcare benefits would be terminated at the end of April, the third notice in the past four months.
"Our miners did everything we asked of them, and it is time that we uphold our end of the bargain and provide them with the permanent benefits they earned through a lifetime of work," the lawmakers wrote.
Hatch has said he doesn't think Lighthizer's nomination should be contingent upon completing the coal-miner legislation.
Lighthizer will require the House and Senate to pass a waiver before he is approved to head up the USTR because he represented foreign governments in trade negotiations in 1985 and 1991.