Ukraine's DTEK Stops Its Coal Mines in Occupied Donbas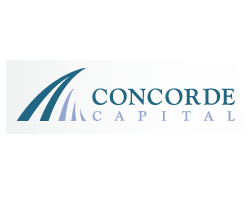 March 14, 2017 - Ukraine's leading coal producer DTEK Energy has switched all its coal mines located on the occupied territory of Donbas to idle mode, Reuters reported on March 9, citing the holding's press service. Namely, DTEK replied to Reuters' question about Komsomolets Donbasa mine (located in the occupied part of Donetsk region), Sverdlovanthracite and Rovenkianthracite (located in the occupied part of Luhansk region), stating that they are all currently in idle mode. When asked about reasons for the coal mining stoppage, a DTEK spokeswoman reportedly responded to Reuters with a rhetorical question, "Where can it be transported to?," offering no other details.
Recall, Ukrainian activists started a blockade of railway connections between Ukraine's occupied districts and the minaland in late January and intensified the blockade on Feb 10-11 to completely halt all the main routes. This has caused a stoppage of all steel mills on the occupied territories.
Alexander Paraschiy stated, "We welcome DTEK's decision to switch into idle mode all its coal mines located on the occupied territory. By doing this, the holding will be able to save costs for the period of the blockade. Recall, DTEK boosted coal mining on the occupied territories in February by 18% m/m on a daily average basis, which looked strange given the blockade situation."
As to where DTEK's coal can be supplied, the holding was able to deliver its anthracite from occupied mines in the Luhansk region to the Luhanska power plant in the mainland. Supplies to this plant (not blocked, based on our information) can cover about two-thirds of February's production levels from one of DTEK's mines.