Arch Sees 5-6 Million St Export Met Coal Addition. US Demand Rise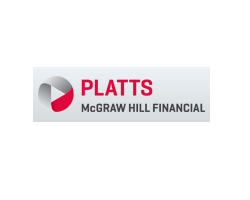 By Hector Forster and Dan Lalor
March 16, 2017 - US miner Arch Coal expects US met coal exports to rise 5 million-6 million st and domestic met coal demand to increase 1 million st, analysts at investment bank Seaport Global said.
"Arch believes access to capital and labor remain key bottlenecks," Seaport analysts led by Mark Levin said in a report published after a call with Arch CEO John Eaves, CFO John Drexler and SVP of Strategy Deck Slone.
"Notably, the company's met coal export forecast is well below our expectations. We are expecting met coal exports to increase 12 million st, roughly in line with the annualized December/January US trade data run-rate," Seaport said.
US met coal exports for January totaled 3.9 million mt, down 7% from December but up 40.9% year on year, according to latest data.
As for the seaborne market's condition, a recent slowdown in US met coal inquiries is related to lack of direction from the awaited second-quarter benchmark, Arch told Seaport.
The bank expect an announcement shortly for the second quarter with settlement "at or modestly above the current Platts' spot price of $162.50/mt", it said.
"[Arch] management thinks met market supply/demand is in balance right now. Management was already forecasting flat Chinese imports in 2017 before China's decision not to amend its workday policy. January imports were decent, and February was up year-on-year," Seaport said.
"Management highlighted that thermal gets priority, provincial limits and small mines that are being closed need to be considered, and that Chinese domestic met is still higher than seaborne. In short, Arch still feels positive about the met market."
Met coal rail rates are likely to fall in Q2, Seaport said after the call.
"With the benchmark price likely to fall significantly from the Q1 level, Arch expect its met coal-related rail rates to fall as well, although did not indicate the magnitude," it said.
Arch cited current rail and dump costs of around $30/st, with long-term range of $25-$30/st.
As for US coal industry moves, with several miners looking to spin off and list, Arch's return from Chapter 11 may focus the company on organic value accretive growth, Seaport said.
"While management thinks consolidation is possible, it would appear Arch is more focused on maximizing its own value now."