Trump's Infrastructure Plans Could Trigger Coal Hike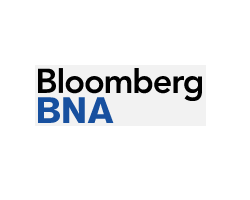 By Stephen Lee and Larry Pearl
March 16, 2017 - President Donald Trump's pledge to use American-made steel in his $1 trillion infrastructure plan could boost coal mining activity by 5 percent, industry watchers predict.
Those forecasts are giving environmentalists pause because the coal used to make steel gives off more carbon dioxide, methane and nitrous oxide than the coal used to generate electricity. All three of those gases contribute to global climate change.
Evan Kurtz, executive director of equity research at Morgan Stanley, arrived at the 5 percent projection based on the few details that are known about the Trump plan.
Overall, said Kurtz, the plan could boost U.S. steel demand by 20 percent for five years. Currently, only 30 percent of U.S. metallurgical coal—the high-grade, dense mineral that is cooked into coke for use in steelmaking.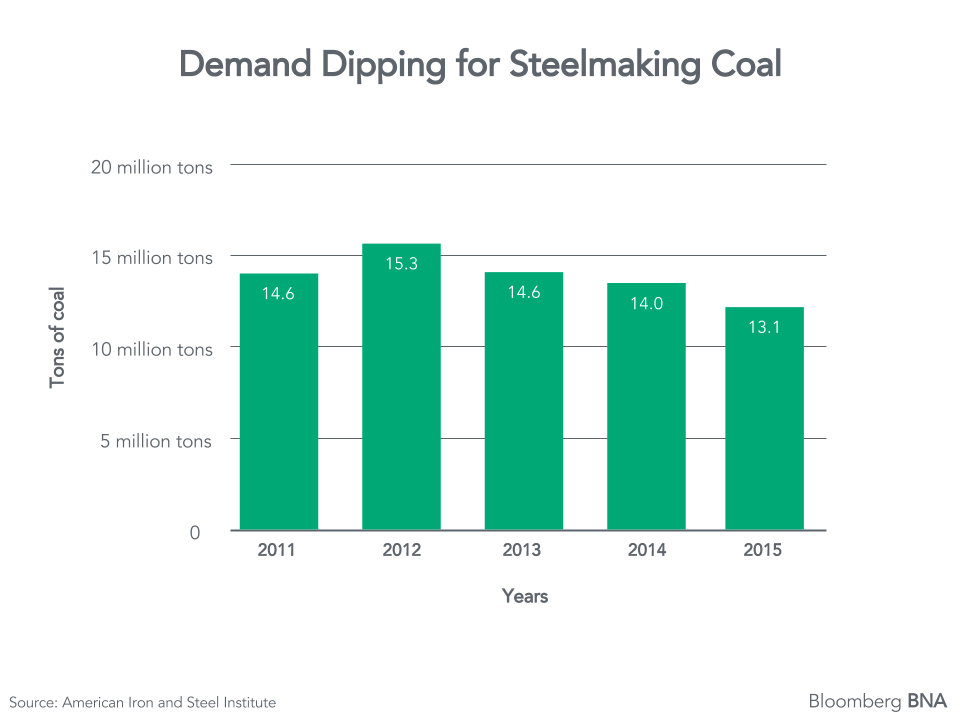 More Steel, More Coal
Similarly, Monica Bonar, a senior director at Fitch Ratings, said Trump's plan could increase domestic steel production by 3 million tons in both 2017 and 2018.
However, Bonar said, most U.S. construction-grade steel doesn't use coal as a raw material. In 2016, 32.9 percent of all U.S. raw steel production was made using metallurgical coal, Evan Martinez, a spokesman for the American Iron and Steel Institute, told Bloomberg BNA.
But Trump's infrastructure package could increase the demand for construction equipment, which is made of blast furnace steel and does use coal, Bonar said.
Environmentalists Watchful
In the meantime, environmentalists say they're eyeing the Trump plan carefully, but aren't yet sounding the alarm bells.
"We're waiting to see what the infrastructure plan looks like," Jeremy Richardson, senior energy analyst at the Union of Concerned Scientists, told Bloomberg BNA. "There aren't a lot of details about what [Trump] is proposing. Is it going to be a bucket of specific projects? Or is it going to be more about policy incentives to drive investments in things that are good? The details really matter, and right now it's just a lot of rumor and innuendo about what the 'is' is."
Jeremy Nichols, climate and energy program director at WildEarth Guardians, broadly agreed, saying the Trump plan is still too murky to raise concerns among the environmental community.
"It doesn't make me worry," Nichols told Bloomberg BNA. "Coal burned for power purposes are more worrisome."
Plans Not Yet Clear
On Jan. 24, Trump issued a memo directing the Commerce Department to write a plan in six months to mandate the use of American-made steel for all new, expanded and retrofitted pipelines.
Earlier this month, however, the White House said U.S. steel won't be used to build the Keystone XL pipeline, because the steel for that project has already been ordered.
The Trump memo doesn't specify that only U.S. coal can be used to make the steel, but most domestic steel producers use domestic coal.
Trump also has repeatedly touted a massive infrastructure package, though without making explicit promises about American steel. That plan appears to be at least several months away from being finalized.
The House Natural Resources Committee will hold a hearing March 21 about the importance of domestically sourced raw materials for infrastructure projects.