Judge Announces Intention To Confirm Peabody Energy Plan Of Reorganization, Paving Way For Emergence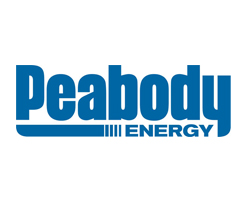 March 17, 2017 - Peabody Energy announced today that the judge presiding over the company's Chapter 11 process in United States Bankruptcy Court for the Eastern District of Missouri has ruled that he intends to confirm the company's amended plan of reorganization after finalization of language regarding a settlement with the U.S. Department of Justice.
The plan, which received overwhelming support from creditors with an overall approval rate of 93 percent and unanimous acceptance by all 20 voting classes, articulates Peabody's strategy to emerge from the Chapter 11 process with a strong balance sheet, well positioned to build a successful future for the company's stakeholders. Peabody expects to emerge from Chapter 11 in early April 2017, less than one year after commencing the Chapter 11 process.
"Peabody has accomplished the goals set out nearly a year ago, against an industry backdrop that has strengthened. Today's confirmation marks a major milestone in Peabody's journey and one of the final steps toward our successful emergence from Chapter 11," said Peabody President and Chief Executive Officer Glenn Kellow. "I would like to thank the Peabody team and all parties involved for their hard work. While there is no question that this has been a difficult process, we can all be proud of the broad consensus reached by so many stakeholders and the rapid way so many came together to agree to a path forward for the new Peabody. Today's outcome further builds on our momentum as we move to emergence and position Peabody for long-term success."
In the past year, Peabody has reduced pre-filing debt levels by more than $5 billion, lowered fixed charges related to hedging and take-or-pay commitments, decreased royalty payments and sold non-core assets. The company has done so while achieving record results in safety and costs, continuing to serve global coal customers, minimizing impacts upon employees and communities, strengthening the Australian platform, restoring the land and securing bonding assurances, obtaining exit financing on attractive terms and further aligning employees in a shared future.
Peabody's plan of reorganization will become effective upon emergence, at which time the company's existing equity under the ticker symbol BTUUQ will be extinguished with no value. Following emergence, Peabody expects its new equity to trade on the New York Stock Exchange.
Jones Day is serving as legal advisor to Peabody, Lazard Fréres & Co. LLC is serving as its investment banker and financial advisor, and FTI Consulting Inc. is serving as its restructuring advisor.
Peabody Energy is the world's largest private-sector coal company and a Fortune 500 company. The company serves metallurgical and thermal coal customers in 25 countries on six continents.