Pennsylvania Launches Electronic Permit Application for Coal Mines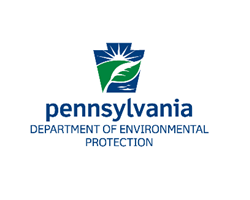 March 17, 2017 - The Pennsylvania Department of Environmental Protection (DEP) has launched an electronic mining permit (e-permit) application for surface coal mines which can be accessed here.
The e-permit application applies to surface bituminous coal operators applying for new operating permits. For the first time, operators can now pay permit fees online. The mining e-permit application includes an electronic public report that allows citizens and other agencies to review and comment on an application through a notice in the Pennsylvania Bulletin.
The new online permit application will make the review process faster for the DEP and operators and will provide more transparency to the public. The e-permit application is DEP's first step in shifting agencywide permitting from paper to online applications.
The e-permit application was developed by the DEP Mining Program and the DEP Bureau of Information Technology with input from industry partners. Following a training webinar, the e-permit application for bituminous surface mine operators officially launched on February 13, 2017. According to the DEP, industry input on the application will help planned future upgrades.