West Virginia Senator Manchin Vows to Fight for Miners' Benefits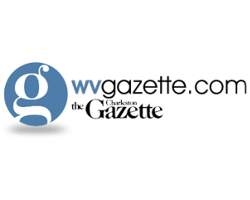 By Jake Zuckerman
April 2, 2017 - Sen. Joe Manchin, D-W.Va., told coal miners and their families Friday that there's enough bipartisan support in the U.S. Senate to pass a bill that would continue to fund health care benefits and pensions for union miners — if Senate Majority Leader Mitch McConnell, R-Ky., will run the bill.
Manchin told the crowd at the United Mine Workers of America's Local 1440 union hall that it's time for government to pay for the health care it promised to the miners and their families.
"How long did it take them to bail out Wall Street?" Manchin said, referring to the 2008 financial crisis. "They started working the same night the crash happened. If you can bail out Wall Street in one day, can't you at least take care of the obligation to the United Mine Workers of America? Can't you take care of the people that made this country?"
Manchin said it was miners — in West Virginia and beyond — who transformed America into a global superpower. He said that, in the 1950s, after negotiations with legendary UMW President John L. Lewis, the government agreed to cover the pensions and health care benefits for union retirees and their families.
However, financial pressure from the 2008 financial crisis led several mining companies to declare bankruptcy, absolving them of their debts to miners and their families.
Manchin's proposed Miners Protection Act of 2017 works in two parts. For one, it would secure health care benefits for retirees whose companies declared bankruptcy in 2012 and 2015 (Patriot Coal, Walter Energy and Alpha Natural Resources, according to the UMW website). Secondly, it protects the UMW's 1974 pension fund from collapsing.
Manchin has a reputation as a rare Democratic ally to President Donald Trump. Manchin said that, after talking to Trump, the president is on board with the bill and will pressure McConnell and other Republicans to vote in its favor.
Although the crowd cheered throughout the event, UMW attendees offered different opinions on it, and Manchin at large.
Miner Ron Fluty said he was happy to see "Joe" down in Mingo County, and that he's voted for him in every senatorial election he's voted in.
"He's a go-getter and he's out there fighting for us," Fluty said.
Terry Steele is a miner who received a letter saying he soon could be losing his health insurance, if Manchin can't get his bill through.
He said he respects Manchin and what he's doing for miners, although he thinks it's time for Manchin to stop blaming coal's decline on environmental regulations and for the state to move on from the coal industry.
"We need to face realities that we need other industry in here," he said.
Michael Dixon, a lifelong coal miner who now relies on an oxygen tank to breathe, said he believes Manchin is out fighting for him. However, when it comes to both Manchin and Trump, Dixon said talk is cheap.
"I want to see some action; I don't want to hear no words," he said. "I want to see something that will fix this community — not words."
In addition to miners' benefits, Manchin said the opioid epidemic has hit mining towns especially hard, and he will work to fix it. He touted a bill he's working on that would charge pharmaceutical companies one penny per milligram of prescription pills sold in the country. He said that could fund rehabilitation programs, and fight prison recidivism, as well.