Jellinbah Declares Force Majeure on Met Coal Shipments on Cyclone Debbie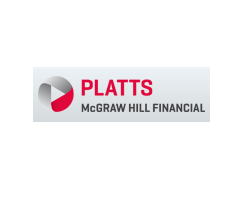 By Edwin Yeo and Jonathan Dart
April 3, 2017 - Jellinbah Group, a significant Queensland, Australia met coal mining company, which produces low ash second-tier coals and mid-tier PCI, has declared force majeure on some shipments Monday, a source with knowledge of the matter said.
This follows a declaration of force majeure by Yancoal's Middlemount mine last week, due to cyclone Debbie which hit Australia early last week.
Jellinbah's force majeure affects only a few shipments, Jellinbah PCI and Lake Vermont HCC and it was due to railway logistical issues rather than issues at the mining site, the source added.
Jellinbah Group is Queensland's third largest producer and exporter of coking coal. The company produces Lake Vermont HCC which is widely traded in the spot market due to its relatively low ash component which is favored by the Chinese.
Jellinbah's Lake Vermont HCC is the second most widely traded low ash coal in the international spot market, accounting for 23% of the trades according to S&P Global Platts spot data analysis in 2016.
The miners' PCI products are the fourth most traded in the spot market, accounting for 13% of the trades flows, according to 2016 spot data analysis by Platts.
Jellinbah produces 13.09 million mt of coking coal and PCI in 2014-15, according to latest data from their company website.