Miners Protection Act Needs to be Approved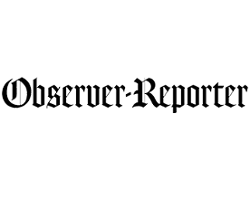 April 7, 2017 - These are tense days for retired miners who used to labor at mines represented by the United Mine Workers.
Union contracts had long promised lifetime health benefits and pensions, and those promises looked like they would be easy to keep in the days when "Big Coal" was king. Now, as coal is supplanted by natural gas and renewables and mines shutter, once prosperous mining companies are finding they no longer have the resources to pay for these perks.
They have been hoping for help from Capitol Hill through the Miners Protection Act, which would infuse cash into the pension and health care funds by using excess money in the Abandoned Mine Land Fund, a mine cleanup program.
If no action is taken by the end of the month, it means that more than 22,000 retired miners will lose health benefits. That includes those who were employed at the Alpha Natural Resources' Emerald Mine near Waynesburg.
As Bob Niedbala pointed out in a story in the Observer-Reporter earlier this week, representatives of the UMW are confident the Senate will include the Miners Protection Act in a continuing resolution that will fund the federal government after April 30.
They need to end the suspense and get this done. As we wrote on this page in November, "It's not fair to the thousands of retired miners, whose futures depend on this legislation, to wait any longer."