50-Year Coal Rule Gathers Steam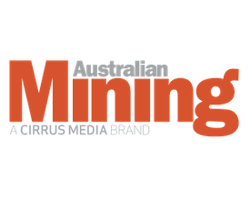 By Sarah Martin
April 11, 2017 - A proposal to extend the life of some of Australia's coal-fired power stations with a new "50-year rule" is gaining traction within government ranks, amid fears that a rush to renewables will threaten electricity security.
The Australian understands that after the Coalition's decision to rule out an emissions intensity scheme, which puts a price on ­carbon in the electricity market to encourage investment in renew­ables, the government is warming to an alternative market signal that would put in place a 50-year rule for Australia's fleet of coal-fired power stations.
This would prevent the need for multiple closures of coal-fired generators in the Latrobe Valley, where emissions from brown coal are highest, while also ensuring the transition to higher renew­ables does not lead to instability in the grid. A new 50-year rule based on a coal-fired power station's "end of technical life" would be coupled with a new national interest test three years before the scheduled shutdown to give the government the option of extending the plant's lifetime.
A 50-year rule would either dictate that coal-fired power ­stations have to modernise or close their operations after 50 years or else set a cap on the emissions a power station could generate based on an expected 50-year lifespan, creating an incentive for it to improve its carbon efficiency.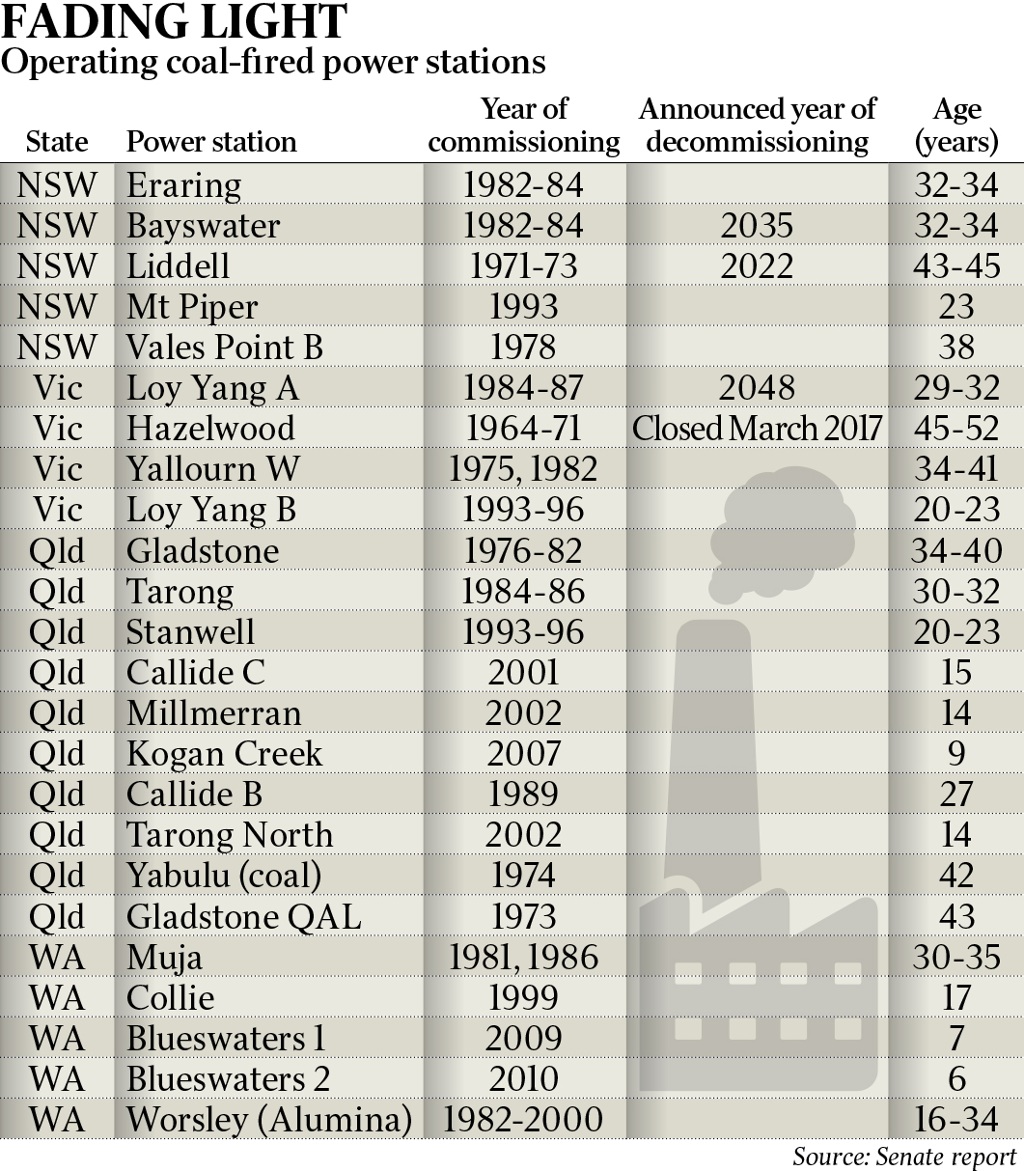 The proposal for providing certainty for coal-fired power ­stations comes as a Greens-led Senate committee yesterday called for the government to withdraw all support for new coal-fired power and plan for the retirement of existing plants. It said any government support for new coal-fired power stations would be "an outrageous waste of taxpayers' money". A ­dissenting report from ­Coalition committee members said they "do not believe that the best way to achieve an effective transition is to force the exit of coal-fired power generation from the electricity system".
The proposal for a 50-year lifespan for coal-fired generation has been backed by the Business Council of Australia, which has raised concerns about the community shock that could come with an EIS in the short term, ­despite it viewing the pricing mechanism as the best policy in the medium to long term.
Victoria's Hazelwood brown coal plant was Australia's oldest operating plant, having been gradually commissioned between 45 and 52 years ago, while the next oldest is NSW's 45-year-old Liddell plant, which is scheduled for closure in 2022. The rule would put 10 of Australia's 23 remaining coal-fired plant on track for ­closure within the next 16 years.
In its submission to the review of the national electricity market conducted by Chief Scientist Alan Finkel, the BCA says a 50-year rule would "create a strong signal for new investment and ensure transition is not concentrated in one geographic region".
BCA chief executive Jennifer Westacott said the government needed to focus on ensuring there was security, reliability and ­affordability in the national ­energy system. She told The Australian that the BCA wanted an EIS in the long term as it would create an incentive for investment in lower emissions generation technologies. "An EIS — through which heavier emitters subsidize lower-emitting technologies — has the added benefit of not putting pressure on consumer prices," she said. "However, an emissions intensity scheme, implemented in the short term, could lead to further closures of brown-coal fired ­generation in the Latrobe Valley in the early 2020s placing pressure on system security and regional communities all at once."
She said under a 50-year rule, brown and black coal-fired power stations would be expected to close in "a staggered fashion across multiple regions over time. As the electricity market is already at ­prices that will encourage new supply, this type of regulation is unlikely to have a significant impact on price but would provide a strong signal for new investment, which is ultimately what will ensure prices are as low as possible."
Energy Minister Josh Frydenberg would not comment on whether the government would adopt the 50-year rule, but said the Coalition was looking at policies to give the market certainty. On the EIS backed by Labor and the Greens, Mr. Frydenberg said Labor was "attempting to walk both sides of the street". "They pretend they support coal-fired power stations while at the same time propose an EIS which as modelled by the AEMC would see the forced closure of key coal-fired power stations," he said, naming Vales Point at Lake Macquarie in NSW, Muja power station in Western Australia, Yallourn in the Latrobe Valley and Gladstone as among those facing early closure.
Opposition energy spokesman Mark Butler said industry and communities need a framework for orderly closure. "The 50-year rule is just one of a menu of options to provide a framework for the orderly retirement of old electricity generation."