Mechel to Supply China's Baosteel Resources With Nearly One Million Tonnes of Coking Coal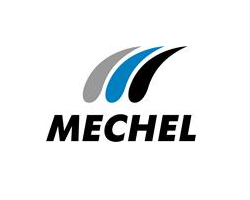 April 13, 2017 - Mechel PAO, one of the leading Russian mining and metals companies, reports that its cooperation agreement with Baosteel Resources which is part of China Baowu Steel, China's largest steelmaking group, has been prolonged.
Effective April 2017 and until March 2018, Mechel will supply Baosteel Resources' facilities with up to 960,000 tonnes of premium-grade coking coal mined in Southern Yakutia. Coal will be shipped via Mechel's own Trade Port Posiet. The price will be determined on a monthly basis.
"We have established trust-based, mutually beneficial ties with Baosteel Resources. Last year, Mechel's supplies to Baosteel Resources accounted for 15% of our total coking coal sales to third parties. In the future, we will be glad to offer our Chinese clients the high-quality coal products they have come to appreciate over the years of our longstanding partnership. Due to large-scale structural changes in China's coal industry, demand for coking coal will remain stable in that country throughout 2017. We see China's coking coal imports grow, which opens new export opportunities for Mechel as a major supplier of metallurgical coal," Mechel PAO's Chief Executive Officer Oleg Korzhov commented.
Mechel is an international mining and steel company. Its products are marketed in Europe, Asia, North and South America, and Africa. Mechel unites producers of coal, iron ore concentrate, steel, rolled products, ferroalloys, heat and electric power. All of its enterprises work in a single production chain, from raw materials to high value-added products.