From Coal Industry to Education, Groups Applaud West Virginia Governor Jim Justice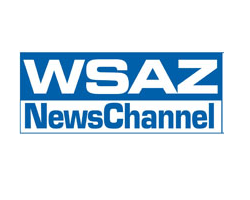 By Blaine Carragher
April 15, 2017 - A change to the way coal companies are taxed and communities are funded could be coming soon in West Virginia.
West Virginia Governor Jim Justice noted that something has to be done to improve coal severance tax before he vetoed the proposed budget on Thursday.
Justice said he didn't feel like the budget plan that passed through the Senate and the House allowed for a change of pace when it came to coal.
Bob Murray of Murray Energy was sitting right next to Justice on Thursday.
"I'm pleased to tell you he cares deeply about the coal miners, as I do," Murray said after the veto.
Without going into many specifics, Murray said he had been meeting with Justice and they worked out some sort of plan.
"We've worked out a schedule that will allow relief for thermal steam coal for coal mining jobs in the thermal markets and for power plants in West Virginia," Murray said.
Murray said the governor would release the details of the plan when it's appropriate. Justice's office also did not confirm an exact date for the details of the plan to be released.
Those representing higher education, public education, state police and corrections also voiced their support for the veto on Thursday.