Bob Murray has High Hopes for Coal Severance Tax Schedule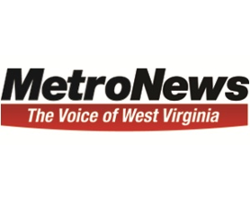 By Chris Lawrence
April 17, 2017 - One of the top coal producers in America says despite improvement, the overseas coal market is not as lucrative as it would seem. Bob Murray was in Charleston last week when Governor Jim Justice vetoed the budget and talked about the potential for exporting his company's coal.
"Right now in our case we export about 15 percent of our production," said Bob Murray, CEO, Murray Energy Corporation. "It's a limited market and it's not great. It's not a panacea for the loss of all of these coal fired power plants."
President Donald Trump in a recent meeting with Chinese Xi Jingping discussed the use of U.S. coal in China. Reports indicate China's government rejected importing coal from North Korea and announced plans to expand its U.S. import.
The news didn't excite Murray nearly as much as the recent action by President Trump to derail the Clean Power Plan.
"His killing of the Clean Power Plan has already saved 25,000 coal mining jobs in the United State," said Murray. "Before Obama, 52 percent of our electricity came from coal. Today it's 30 percent and if that Clean Power Plan stood it would have gone to 18 percent and would have raised the electricity rates of everybody in America by 30 percent."
Murray's company challenged the Clean Power Plan in court and was backed by a number of coal producing state attorneys general in the court fight. Murray remains hopeful Trump can attract more manufacturing to the United States to increase the demand for low cost electricity, something he says will also improve the market for coal.
The cost of producing West Virginia coal is what brought Murray to Charleston last week. He says in two meetings with Governor Jim Justice he and other coal producers were able to work out a schedule on coal severance tax rates which will make West Virginia coal more competitive with surrounding states and the natural gas industry.
"The state was losing coal business to coal from other states, but principally to natural gas," said Murray. "We needed this relief, the governor saw that and he cares about the miners. We worked out a schedule which I'm sure he'll announce when he's ready."
Coal is 4-cents per kilowatt hour according to Murray, windmills and solar panels are 26 cents a kilowatt hour and they get 4-cents a kilowatt hour from the taxpayers.
"Natural gas has historically been 15 percent," Murray said. "Right now it competes head on with coal in northern West Virginia. That's why we needed relief."
The Justice Administration didn't reveal the exact makeup of the coal severance tax agreement worked out with coal producers. The governor has described the idea as a plan to tie the rate of coal severance taxes to the price of coal. His idea is for coal operators to pay the highest rates for severance when times or good, but scale back the tax rate during lean times.
So far there has been no legislation to specifically address the coal severance tax, but it's believed to be part of the Justice Administration's overall budget plan for West Virginia, which is so far unsettled for the coming fiscal year.