Leftists Revealed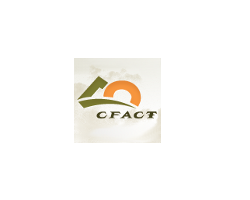 By Craig Rucker
May 2, 2017 - Yesterday I told you about how we hit the streets in Washington D.C. this past weekend for the so-called "People's Climate March."
I think for all of us at CFACT who made it there, it was quite an adventure!
For starters, it was hot. Really, really hot. A scorcher in fact.
For once Mother Nature cooperated with the global warming protestors. There were no snowstorms. No cold fronts. No "Al Gore effect" in D.C. One could almost hear Bill Nye, Leonardo DiCaprio, et al. breathe a sigh of relief. The "Al Gore effect" struck Colorado, instead, where climate rallies were snowed out.
As for the crowd … let's just say it wasn't a pretty sight.
Many of those who came were hardened Leftists – some even of the "hammer and sickle" variety … literally. Alongside the usual suspects from Greenpeace and the Sierra Club were more "out there" groups like Resistance in Action, the Socialist Party, and yes, even the Communist Party, USA.
Their banners and slogans – featuring gems such as "Capitalism Kills the Climate" and "Eco-Socialism is the Answer" – were proudly on display.
While many of these far-left protestors were reasonably well mannered – others were not so much. Check out this new CFACT video.
I personally saw a woman carrying a "Trump-Pence" banner in the crowd who was surrounded and hounded by perhaps a half-dozen protest marchers who shadowed her, shouting insults.
Our mobile billboard truck driver sporting CFACT's "Polar Bear" and "Climate Chart" panels was given the Hawaiian good luck finger sign (yep, the middle finger "thumbs up" variety), and was even challenged to a fistfight.
And for those of us handing out fact sheets and holding banners – well, we were likewise frequently harassed and obstructed.
No, this crowd wasn't too hip on unimpeded "freedom of expression."
The good news is CFACT was able to get word out. CFACT's Marc Morano published a great new talking points memo and landed an excellent "hit" on the Drudge Report on the eve of the march taking aim at the protestors' concerns about severe weather events.
Our Collegians landed a spot in Breitbart News. Our spokesmen conducted more than two-dozen radio interviews leading up to the march. And hundreds of thousands were reached through CFACT's online social media updates on Facebook and Twitter.
In sum, thanks to the support of many friends like you, we made our presence felt – and this is something we'll surely need to continue in the weeks ahead as this battle intensifies.