Faith in Coal Breathing New Life Into Australia's Surat Basin Plan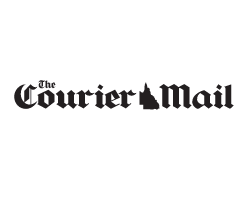 By John McCarthy
May 3, 2017 - New life has been breathed into Glencore's $6 billion Wandoan thermal coal project, east of Roma, as mining companies dust off plans for developments in the Surat Basin in Eastern Australia.
The Courier-Mail understands Glencore will receive its mining lease for Wandoan within weeks. The mine will create about 1300 jobs in construction and more than 800 in operation, but Glencore will not comment until after it receives the lease.
It will not be alone.

The mine will create about 1,300 jobs in construction and more than 800 in operation.
New Hope Group has a resource of one billion tonnes of coal in the Surat and is advanced in a feasibility study aimed at potentially starting development of its projects within three years.
The proposals are likely to spark a renewed fight with environmental activists.
New Hope managing director Shane Stephan said there would be demand for the high-quality Surat Basin coal in Asia by 2023 as Japan started developing more than 40 coal-fired power stations and Taiwan moved away from nuclear ­energy.
"Coal will be part of the energy solution long into the future,'' he said.
"We believe the market will demand the coal. The older mines in the Hunter Valley are in decline and the market will look seriously at New Hope. ''
McCullough Robertson strategic adviser Michael Roche said there was an emerging consensus that there would be strong Asian demand for high-quality thermal coal from the north Surat region from around 2022-23.
"Given project development lead times we can expect to see an acceleration of feasibility work and mining lease applications over the next 12 months,'' he said.
"The missing piece of the jigsaw is the need for a Surat Basin rail link to Gladstone.
"It is highly likely that more affordable Surat rail options are going to be available than five to six years ago."
The Wandoan project was stalled in 2013 when the coal market collapsed but a spokesman said Wandoan was a "pretty good resource''.