Coal Producer Digs New Financial Ground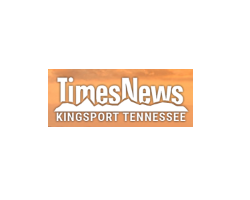 By Hank Hayes
May 4, 2017 - Alpha Natural Resources (ANR) gave a sign on Tuesday that the coal-producing company has taken a step forward since emerging from Chapter 11 bankruptcy.
ANR announced that it has paid off its term loan under a $125 million credit agreement entered into at the time of the company's emergence from bankruptcy. The company also reported it has entered into a new $60 million accounts receivable purchase facility with Hitachi Capital America Corp. (HCA) and a new $200 million letter of credit facility with Citibank (Citi).
In a release, Alpha CEO David Stetson said: "After reviewing our 2017 business plan, current liquidity and future needs, we decided that the best course of action was to pay off the existing term loan. The current environment for metallurgical coal, our strong cash balance and the current cost of debt all contributed to our decision to retire the term loan early. We are grateful to the lenders who stepped up to provide the term loan at the conclusion of Alpha's bankruptcy as it was an integral part of our successful reorganization."
The accounts receivable purchase facility with HCA, the company pointed out, will provide Alpha with up to $60 million of additional liquidity, a portion of which will be used to replenish liquidity utilized to pay off the existing term loan. The new letter of credit facility replaces the letter of credit facility previously established as part of exiting bankruptcy.
Stetson added: "We are excited to partner with world-class institutions in HCA and Citi. While we have excellent working capital, we wanted to ensure access to additional liquidity as Alpha continues to provide our customers with a reliable supply of high-quality metallurgical and thermal coals in 2017 and beyond."
ANR said it has benefited from a resurgence in the metallurgical coal market and continued strong relationships with power utility customers which, in some cases, have been in place for decades. The company has a production target of more than 14 million tons in 2017.
ANR has affiliate mining operations in West Virginia and Kentucky and supplies metallurgical coal to the steel industry and thermal coal to generate power. The company has offices in Kingsport and Julian, W.Va., which support approximately 20 active mining operations.