Hard Coking Coal Price Discovery Increasingly Eyes Futures After Trade Thwarted by Cyclone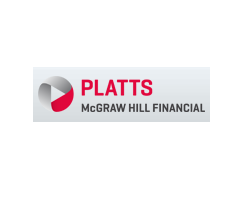 May 4, 2017 - Coking coal futures prices are becoming regularly cited by traders, as physical cargo activity for the bulk of Australia spot trade last month was impacted by cyclone damage to railways in Queensland, and a quarterly industry reference was delayed.
A lack of Australian loading spot offers and pricing activity, meant offers and trade out of China, the US, Canada and Mozambique took the lead in determining values to meet immediate restocking appetite.
While miners and brokers saw current limited price indicators for Australia-loaded cargoes, and new spot trade since the cyclone is yet to be reported, sellers are focusing on increasingly volatile prices for paper traded in the futures markets.
The Q2 benchmark coking coal and PCI price negotiations occurring in March were suspended due to the cyclone, and further talks are due to restart this month.

Talks around each quarter's headline settlements usually finalize prior to the start of the new quarter period.
The delay may complicate Q3 pricing and further rounds of pricing discussions in Europe and among suppliers using the reference that were not involved in the lead negotiations.
In the absence of the benchmark and wider trade and physical broker data, attention among coal marketers has shifted to futures.
They are looking at relative spreads between prompt and later futures pricing, with longer-term indicators around steel mill production and coal mining costs and steel price and demand dictating sentiment.
As of Wednesday, a Cal-2018 trade for $150/mt in Australia FOB premium coking coal futures, and Q4 2017 settlement pricing of $156/mt was seen on the Singapore Exchange (SGX).
The gap with TSI's Premium HCC spot price marker at $234/mt Wednesday, showed Cal-18 was 36.5% lower.
On April 5, the gap was narrower, given 2018 settlement prices averaged $173.25/mt, while TSI's Premium HCC was at $187.50/mt.
The SGX cleared 1.4 million mt of coking coal futures in April, down from 1.7 million mt in March, which was a record month for volume.
Open interest grew 38% to 1.1 million mt in April from a month ago, with activity growing for further dated contracts settling in 2018.
April found Australia FOB coking coal futures prices rising steeply in the first part of the month and later prices came off sharply.
Volatility was sharpest for prompt settlement months, with the May contract peaking at $250/mt on April 11, with prices falling to $180/mt, based on Wednesday's exchange settlement price.
Futures and spot physical coal prices are falling after earlier strength stoked by Cyclone Debbie hitting large parts of Queensland and leading to force majeure declarations on coking coal shipments after rail lines were damaged.
Interest currently in the coking coal futures market is centered on SGX's Australia FOB contract, which is settled basis the daily Platts TSI Premium Hard Coking Coal reference price.