Massey Investor Suit Tossed as Blankenship Nears Freedom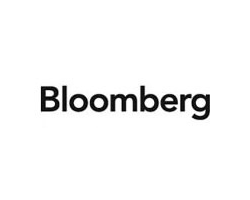 By Jef Feeley
May 4, 2017 - Former Massey Energy Co. directors won't have to face an investor lawsuit blaming them for a series of safety failures that led to the deaths of 29 coal-mine workers.
Delaware Chancery Court Judge Andre Bouchard dismissed the case Thursday on procedural grounds. The lawsuit accused directors of turning a blind eye to a series of safety failures at Massey's Upper Big Branch mine in West Virginia.
The ruling ends a seven-year effort by Massey investors to hold directors accountable for ex-CEO Donald Blankenship's push to ignore safety rules to speed up coal production. Federal investigators said Blankenship's effort led to the fatal explosion at the mine in 2010. Alpha Natural Resources Inc. acquired Massey for $7.1 billion in 2011.
Steve Hawkins, an Alpha spokesman, declined to comment on the judge's ruling. Blankenship was convicted in 2015 of conspiring to flout mine safety laws and sentenced to a year in prison. He's due to be released from a halfway house on May 10.
Stuart Grant, a lawyer representing Massey investors, said Thursday the decision wrongfully allows directors, including Blankenship, to evade responsibility for one of the worst U.S. mining disasters in the past 30 years. Grant argued that Blankenship engineered Massey's sale to Alpha to make it harder for shareholders to win lawsuits seeking to call directors to account for safety violations, which subjected the coal-producer to millions of dollars in fines.
That "cannot be good Delaware law," Grant said in an interview.
Massey investors, led by the New Jersey Building Laborers Pension Fund, sued the directors soon after the Upper Big Branch Mine blast in 2010, arguing the board allowed Blankenship and other managers to systematically disregard mine-safety laws in a campaign to speed up coal production.
Shareholders later added claims against Alpha, arguing the buyout shortchanged investors. A Delaware judge rejected the investors' efforts to block the 2011 acquisition and the case was put on hold while prosecutors investigated criminal allegations against Blankenship.
Lawyers revived the case after Blankenship's conviction even though Alpha sought bankruptcy protection in 2015. The coal producer emerged from Chapter 11 protection last year as a closely held company with operations in Kentucky and West Virginia.
In his ruling, Bouchard said investors didn't have the right to bring claims against directors because the right to sue rests with the company.
Blankenship was once one of the most powerful figures in West Virginia. He spent millions of dollars backing political candidates friendly to the coal-industry while making more than $18 million in salary and bonuses at the height of his career in 2009. Blankenship stepped down as Massey's top executive with a $12 million retirement package after the Upper Big Branch blast.
The case is In Re Massey Energy Co. Derivative and Class Action Litigation, CA5430, Delaware Chancery Court (Wilmington).