Peabody Posts Higher Q1 Revenue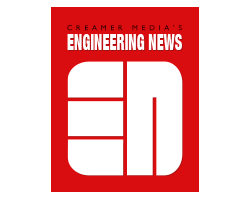 May 5, 2017 - US coal major Peabody Energy has reported a 29% increase in revenue for the first quarter ended March, driven by an increase in production in the US and Australia.
Revenue for the first quarter increased from $1.03 billion to $1.33 billion, driven by a 26% increase in Powder River Basin shipments, a 17% rise in Western sales volumes, and a 139% and 44% average revenue-a-tonne increases in Australian metallurgical and thermal coal, respectively.
"Peabody's first-quarter results were significantly improved over the prior year across the platform, reflecting sharply higher coal demand in the US and expanded Australian margins for both thermal and metallurgical coal," Peabody president and CEO Glenn Kellow said in a statement on Thursday.
First-quarter adjusted earnings before interest, taxes, depreciation, amortization, and restructuring or rent costs (Ebitdar) rose to $390 million, a $304.9 million increase over the first quarter of 2016.
Adjusted Ebitdar included about $30 million in negative first-quarter impacts from Cyclone Debbie, in Australia, and a $20 million benefit associated with the sale of the company's 37.5% interest in the Dominion Terminal Associates, in Virginia, as part of the company's ongoing portfolio management process.
"While several temporary issues in Australia prevented the quarter from meeting our full potential, our performance was greatly improved with excellent cash generation from our operations," said Kellow.
"We look forward to advancing with a strengthened balance sheet, rebounding shipments in Queensland, and retention of the Metropolitan mine, in New South Wales."
The company is retaining the Metropolitan hard coking coal mine and its associated 16.67% interest in Port Kembla coal terminal, after diversified miner South32 was unable to obtain regulatory clearance for the $200-million transaction, and terminated the purchase contract last month.
Looking ahead at the full year, Peabody expects to produce between 145 million and 155 million tonnes of coal from its US assets, and between 32 million and 34 million tonnes from its Australian projects.