Buyers Ready to Pounce on Rio Tinto Coking Coal Mines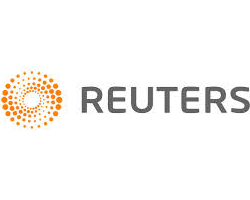 By James Regan and Richard Pullin
May 5, 2017 - The sale of two Rio Tinto coking coal mines in Australia is attracting scores of interested buyers as private equity and public companies compete for a foothold in one of the year's hottest commodities, four sources familiar with the matter said on Friday.
Rio Tinto is expected to soon begin an official sales process for the Hail Creek and Kestrel mines in coal-rich Queensland state, which is bringing "an unprecedented number of people to the table," said one source, whose company is interested in the assets. Analysts expect each mine to sell for more than $2 billion (1.5 billion pounds) and complete Rio Tinto's exit from Australian coal mining after it agreed in January to sell its Coal & Allied thermal coal division to China's Yancoal for $2.45 billion.
"There's a lot of interest in a limited number of opportunities in Australian coking coal and that's driving the frenzy for Hail Creek and Kestrel," the source said, speaking on condition of anonymity. Rio Tinto has not formally announced the sale, but has said it is exiting coal as its focuses on growth in iron ore, copper and its aluminium division. The company declined to comment on whether it was taking offers on the two Australian mines.
Australian coking coal is sold mostly to steel mills in Asia. Prices jumped to half-decade highs late last year on pinched supplies in China and surged again last month after an Australian cyclone disrupted shipments, underscoring the strong demand for high quality coal.
A private equity executive, who has previously bought Australian coal assets, said he expected to face "stiff competition" from other private equity groups for the Rio Tinto mines.
Credit Suisse is advising Rio Tinto, a third source said. Credit Suisse declined to comment.
Buyers are also looking at mines put up for sale by other companies, including conglomerate Wesfarmers, and Peabody Energy.
Anglo American also said a year-and-a-half ago it would exit coal mining as part of a restructuring to pay off debt, but has yet to announce a formal sale since coal prices staged a recovery. Barry Tudor, a former mining chief executive and head of private equity group Pembroke Resources, said the recovery in prices had removed the urgency of a sale for some companies, with mine owners happy to run their operations for cash.
Pembroke last year ago paid A$104 million for three mine tenements from Peabody and was looking for more mines to feed long-term demand from Asia.
"We now have a mandate to specifically find more coking coal assets in Australia," said Tudor, although he declined to comment on whether Pembroke would look at the two Rio mines.