Revenues Soar for Wyoming's Top Coal Producer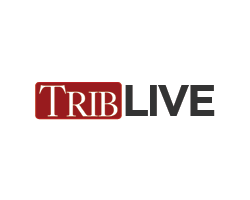 By Heather Richards
May 5, 2017 - Wyoming's largest coal producer saw its revenue soar 29 percent in the first three months of the year compared with 2016, pulling in $1.33 billion.
Powder River Basin shipments increased by 26 percent, Peabody Energy reported Thursday in its first earnings statement since exiting bankruptcy.
It's a robust turnaround from the company's first quarter last year, which ended with layoffs of 15 percent of the workforce at Peabody's North Antelope Rochelle mining complex near Wright. The company filed bankruptcy days later, becoming the third large coal firm in Wyoming to do so after taking on too much debt in an overstocked market.
The company emerged from bankruptcy April 3, shorn of $5 billion in debt.
The company has a renewed sense of capital discipline since its emergence, Peabody Executive Vice President and Chief Financial Officer Amy Schwetz said in a statement Thursday.
"With profitable operations across the U.S. and Australian platforms, Peabody looks forward to generating cash, further reducing debt and returning cash to shareholders over time," she said.
Peabody reported a 44 percent average increase in revenue per ton for its thermal coal.


Net income to common stockholders was $122.1 million, a $287 million increase from last year.
Operating costs and expenses also went up, by 5 percent in the first quarter, which was offset by the revenue growth, according to the company statement.
In addition to its Wyoming mines in the Powder River Basin, Peabody operates metallurgical mines in Australia, where average revenue per ton rose 139 percent.
Better earnings were expected after first-quarter production numbers for Wyoming published last month showed an increase that was much needed after the previous year.
Wyoming's production faltered in 2016 with a final count of 297.5 million tons of thermal coal, the lowest since the 1990s. Production was at its weakest in the second quarter of the year, when the largest companies, Peabody, Arch Coal and Alpha Natural Resources, were all in bankruptcy. Though heavy debt was the final straw to push the companies toward Chapter 11, other producers in the state also faltered with a string of negative earnings statements as the glutted coal market suffered from competition with cheap natural gas.
Arch Coal also had a strong start to the year, reporting $51.7 million in earnings Tuesday, up from $33.4 million in the final three months of 2016. The company said it had capitalized on rises in the metallurgical coal market.
Gillette-based Cloud Peak Energy recently announced a $20 million loss for the first quarter of 2017, due to bad weather that interrupted rail shipments and operations still adapted to the downturn in 2016, the CEO said at the time. Cloud Peak is a pure Powder River Basin company, with no metallurgical assets to buoy its Wyoming coal earnings.