CSX's New Emphasis on 'Precision Railroading' Could Limit Coal Service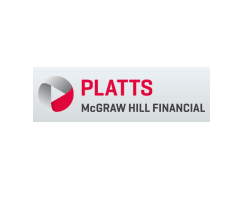 By Jim Levesque and Jason Lindquist
May 10, 2017 - Transitioning under new leadership, CSX is working to improve service for all customers but an executive on Thursday warned coal customers that the railroad likely won't be able to increase service as fast as producers or utilities hope as it is now emphasizing a "precision railroading" model for more regularly scheduled deliveries.
"We probably won't be there as quickly as you'd like us to be," Fredrik Eliasson, chief sales and marketing officer, told attendees during his keynote presentation at the 46th annual Eastern Fuel Buyers Conference in Orlando, Florida.
Eliasson said the railroad's ability to respond to changes in its coal business has been slowed by the downsizing of its Central Appalachian coal corridor during the past two years. Those cuts to infrastructure were made as volumes declined with diminished domestic thermal and export demand.
CSX coal volumes fell to 94 million st in 2016 from 204 million st in 2008. In the past decade, CAPP volumes dropped to less than 95 million st in 2016 from 236 million st/year.
Eliasson noted that when utility stockpiles started to sharply decline last summer, the railroad struggled to respond to increased demand. That could happen again this year.
"If we do have another very hot summer, it's going to be difficult for us to be there," he said.
What the railroad is trying to do to improve its coal service is emphasize a more scheduled, ratable schedule under a "precision railroading" operational plan installed by new CEO Hunter Harrison. Eliasson said there may be "some friction" with producers and utilities during the process but the railroad will change along with its customers.
One of those changes, he said, would be to increase loadings and unloadings at the mines and power plants on Sundays, a day when such moves are scarce.
"The speed of change is so rapid that it's almost improbable to stay ahead of all of them," Eliasson said. "We will continue to tweak ... it's not a one-size-fits-all model."
The railroad's coal carloads are up 3.2% so far this year compared with last year.