Rise in Coal Prices Saves 340 Jobs at Australia's Tahmoor Mine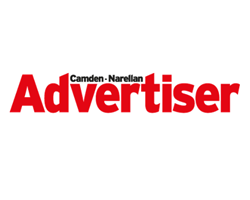 By Ashleigh Tullis


May 11, 2017 - A rise in coal prices has saved Australia's Tahmoor colliery from closure and ensured 340 local miners will keep their jobs.


Mining company Glencore said the coal price rise meant the mine might be viable for another 15 years.


The miner wants to sell its underground pit but said on Tuesday that if a buyer was not found it would continue to operate the colliery.


"This is not a fire sale and Glencore wants a reasonable sale that reflects the price of the asset," a Glencore spokesman said.


"Glencore's other mining operations are in the Hunter area and there are logistical advantages of having the mining operations in the same area. Tahmoor is a long way removed."


The spokesman said Glencore's operations were constantly under review and it was always looking at ways to make its business more efficient.


"This decision has not been made overnight and a lot has been considered and prepared in making the announcement," he said.


Last year Glencore announced it would not continue mining beyond 2018 at Tahmoor due to the low choking coal price.


The mine was supposed to wind down its operations from the middle of this year and 350 workers would be out of a job.


Due to the increase in choking coal prices, Glencore is confident additional longwalls could be mined in the north west area of the colliery.


"The mine is viable for at least another three years in the north west area and there could be a further 12 years in the Tahmoor South Project," the spokesman said.


The spokesman said Glencore would be encouraging the new buyer to keep on the "mature" and "skilled" mine workers.


"Anybody who may be looking to purchase the mine will likely be able to see what our people represent but Glencore obviously can't speak for the potential new owners," he said.


"We hope the buyer can see the value of our people at Tahmoor and what they can offer."


Last year about 50 workers took a voluntary redundancy after the initial announcement the mine would close. The spokesman said the mine had since refilled those positions.